INNOVATION BY MODULAR DESIGN
WIELAND ELECTRIC PRESENTS MOLA®, A NEW DEVICE CONNECTOR FOR THE RST® MINI SYSTEM
The new device connector clearly sets a signal for the future in the area of pluggability, as there is no comparable system on the market.
The special features of the new product all revolve around flexible and simple assembly. This is achieved by double conductor connections, which are equipped with a push-in spring, the possibility to prefabricate the components at separate locations and last but not least also by the suitability for automatic wiring. Thus, installations with a high degree of protection are significantly simplified and can be individually adapted to any application.
MOLA® has been optimized especially with luminaire manufacturers in mind, but is also suitable for installation in other areas of application.
Thus, areas such as motors, heaters and controls in general can also benefit from the flexibility of the connection. MOLA® is available in 2-, 3- 4- and also 5-pole versions and is designed for through holes of 20 mm, which simplifies a conversion to MOLA®, thus a wide range of projects and application areas can be covered.
The modular design ensures that, as mentioned at the beginning, the internal wiring harness and the housing can be prefabricated separately.
For special requirements, an optional contact sealing can provide additional protection against moisture penetration, so that MOLA® can be used even under the most adverse conditions without any problems.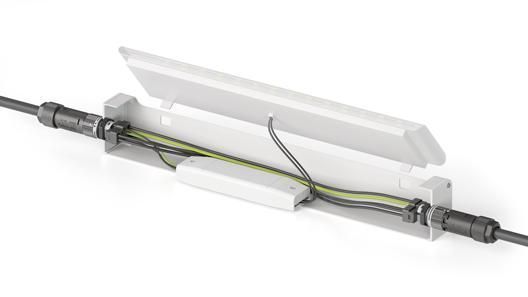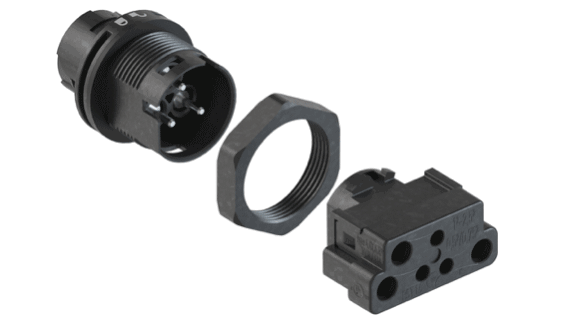 PRESS CONTACT
WIELAND ELECTRIC GMBH
Marketing Communication
Alexander Viertmann
Communications Manager
Brennerstraße 10 – 14
96052 Bamberg · Germany

E-Mail: communications@wieland-electric.com
Phone: +49 (951) 9324 - 316