JUST-IN-TIME ELECTRICAL INSTALLATION
PLUG & PLAY SYSTEM FROM WIELAND ELECTRIC SUPPORTS FAST AND SAFE ELECTRICAL INSTALLATION IN THE STRASBOURG OSMOSIS BUILDING
Maximum flexibility of use and high ecological standards - these are precisely the features of the recently completed Osmose building in Strasbourg, France. To keep energy consumption as low as possible, the building complex is equipped, among other things, with an intelligent lighting control system. The electrical infrastructure required for this comes from Bamberg-based technology company Wieland Electic. Thanks to plug & play capability and industrially prefabricated components, the system could not only be flexibly integrated into all room layout scenarios, but also contributed to a significant reduction in installation time.
A total of 15,000 m2 of space had to be wired inside the building in Strasbourg's international business district. "The osmosis project was a real challenge. We had to keep to an extremely tight schedule, while maintaining our quality of work and staying true to our values. The result was an 80 percent reduction in costs and installation effort," reports Loïc Hornecker of Vincentz Group. The French group of companies was responsible for the electrical and room automation construction lot in the Osmose project.
By using the modular plug & play system gesis from Wieland Electric, the Vincentz Group succeeded in just-in-time electrical installation. The customized system, which was pre-assembled in the factory, was delivered to the construction site ready to be installed and plugged in, which significantly reduced the time required. Resources were also saved on the material side, as less cable waste was produced. Due to the color and mechanical coding the gesis connectors also supported an error-free installation. If the usage conditions of the building change in the future, the modular, decentralized and directly pluggable systems for room automation can be expanded or adapted quickly and easily.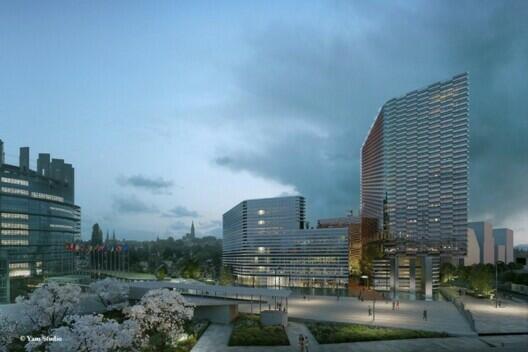 The Osmose building in Strasbourg was designed to adapt its spaces to a wide range of uses and to minimize energy consumption. For this purpose, it is equipped, among other things, with an intelligent lighting control system whose electrical infrastructure comes from Wieland Electric. (Image: Yam Studios)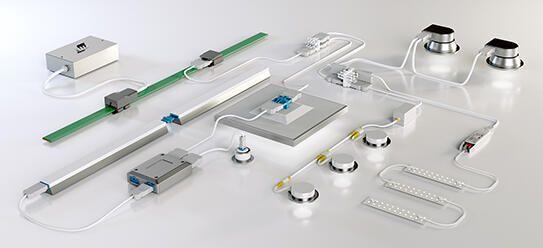 Thanks to its plug & play capability and the possibility to prefabricate the required components tailor-made, the modular gesis system from Wieland Electric supports an extremely time-saving, safe and flexible electrical installation in buildings. (Image: Wieland Electric)