CONSOLIDATION POINT
DISTRIBUTION BOX CPO
The consolidation point is the transition point from a permanent infrastructure for power, signal and data to the workstations or outlet network. CPO architecture creates flexible configurations, minimizes replacement costs, and reduces installation time for modular offices.
MAXIMUM FLEXIBILITY FOR THE OFFICE OF TOMORROW
Desk sharing, flexible working and co-working ... the office of the future must be adaptable to all of these. With our Consolidation Points we offer you transition-point connectivity that allows the majority of horizontal cabling to remain untouched while providing flexibility to adjust floorplans and use modular office furniture as needed. Power and network connections are done through Plug & Play connectors which further enhance the flexibility and modularity of your space.
The needs of the individual workstations is very difficult to plan in advance and can vary from company to company and department to department. Cable chaos during installation, costly rewiring, and disruptions to work are the consequences. Wieland Consolidation Points allow for workspace adaptations and conversions to be carried out quickly, efficiently, and with less disruptions.
Consolidation points should be used when you:
Anticipate changes in layouts, applications and future upgrades.
Looking to save of future material waste resulting from changes to the network and power distribution system.
Looking to expedite work and response time to electrical issues in the workspace.
Require your horizontal cabling to remain untouched.
Wish to increase energy efficiency – due to three-phase current up to just before the consumer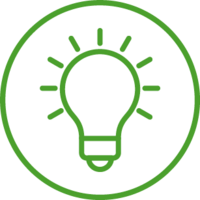 CHANGE IN THE USE
OF A BUILDING
Intraoffice Changes
Small moves and reorganizations are done quickly.
Employees have a fully functional workstation at their disposal sooner and with minimized interruption to their work.
A decentralized consolidation point results in short line paths, which save time and money.

Tenant Changes
During tenant changes, only the connection lines from the CPO need to be disconnected, the main electrical remains untouched.
Convenient cable replacement and reduced cable damage and replacement cost.
New tenants move in quickly, reducing vacancy times.
Quick turnaround and response to changing tenant needs increases customer satisfaction.