INSTALLATION SYSTEMS INDOOR
As an experienced and reliable partner, we can help you satisfy your building requirements with safety, efficiency, and pluggability.
PLUGGABLE ELECTRICAL INSTALLATIONS FOR ALMOST FIVE DECADES!
Tight time frames and short-term completion deadlines are the norm for the electrical installer on the construction site. Therefore, a fast, safe and above all, error-free electrical installation is necessary. The modular gesis® systems offers flexibility and easy handling to meet the demanding pace of new developments and pressures for convertible multi-use spaces. Our modular gesis® system meets all these requirements and convinces with its easy handling.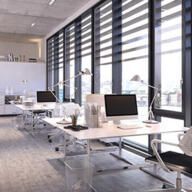 Offices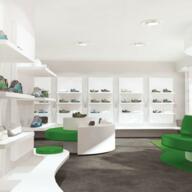 Retail - Shops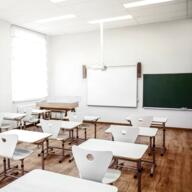 Education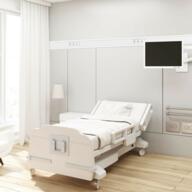 Hospitals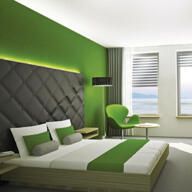 Hotels
We have developed special industry expertise in a wide range of areas. From miniature connectors in the smallest wiring spaces within devices, all the way to high voltage connectors with large cross sections – you will find the right connector for your application in our product portfolio.
THE ADVANTAGES OF PLUGGABLE ELECTRICAL CABLING
Plug&Play
Scalable with minimal effort
Decades of project experience
Reduction of personnel expenses
Consistent and predictable material and labour costs
Sustainability through reusability
Easy installation due to pluggability
Time savings of up to 70%
Modular system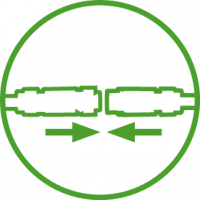 SAFE
Simple and quick touch safe electrical installation
World wide approvals
Error-free installation with mechanical and color coding
Fewer Accidents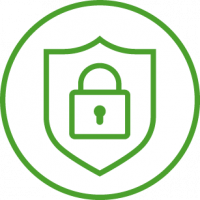 DECENTRALIZED
Supply with three-phase current until just before the consumer device
30% savings on installation costs due to the use of up to 40% less cable material
70% faster installation times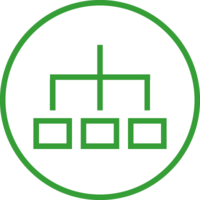 Sustainable
Extendable
Reusable
Convertible/ Customizable
Fewer resources used
RoHS Compliant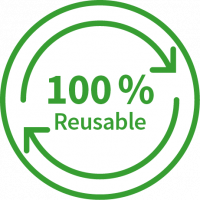 VARIOUS CONNECTORS FORM THE GESIS® FAMILY
gesis® CLASSIC: Our standard system with 24 coding options, has been setting the standard for indoor electrical connections for almost five decades. It supplies up to 20 A, and with DIN EN 61535 approval, the pluggable installation system belongs to the fixed installation category and meets the requirements according to VDE and UR.
gesis® MINI: Our small all-rounder system for pluggable, fixed electrical installation with a minimum of size and the maximum of flexibility.
It is particularly suitable for space-saving electrical installation.
gesis® MICRO: The connector system for power distribution in confined spaces, such as for luminaires in furniture and shelving.
With 2-4 poles and a maximum size of 10 mm, it enables optimum distribution right into the operating equipment and the product carrier.
gesis® NV: The low voltage connector system (50 V/3 A) is the solution for distributing signals and networking your room automation.
METALYNX: Our connector system for building installation and armoured cable requirements according to IEC, British Standard and UL/CSA.
gesis® NRG: The flat cable system combines all advantages of modern and decentralized electrical installation and offers the solution for structured and fast infrastructure cabling.

Further information on the individual variants can also be found on the following product pages.
FAST AND SAFE
"As the world market leader and inventor of the pluggable electrical installation, our gesis® products have been depended on for almost 50 years. With our variety of installation connectors, we offer the solution for fast, safe and sustainable electrical installation."
Dominik Stöcklein
Product Manager GST®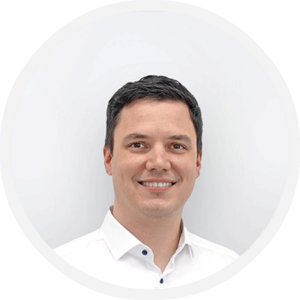 Why pluggable?
Pluggable systems can be installed and changed quicker and safer than traditional pipe and wire systems. This can save up to 70% installation time and 30% installation costs. Less skilled workers can be used for both installation and changes, and employees are safer.
What advantage does gesis® give me in my project compared to conventional installation?
Planning with gesis® guarantees a reliable calculation of your project schedule & cost, and standardized quality in the planning and execution of the project. Pre-fabricated and pre-assembeled cable harnesses further increases the predictability and consistency of projects, allowing you to focus on core business.
According to which standards are gesis® products approved?
Our connectors are approved according to the field of application, according to the standards DIN EN 61535, DIN EN 60998 and DIN EN 61984. Some are approved for UL/CSA, and made to fit North American cable types such as NM cables.
What IP protection is achieved with the products?
In mated condition IP40 is reached, in non-mated condition IP20.
What are the components of the system?
The system consists of connectors, pre-assembled cables, compact distributors and device connections.
For which voltages is the system approved?
Depending on the product group, the rated voltage ranges from 50 V/250 V to 250 V/400 V.
What current levels can be passed through the products?
Depending on the product group, the rated current ranges from 2.5 A up to 20 A.
How does the pluggable installation fit with the required device interfaces?
The device connections in particular are already part of some OEM partner products today Such as luminaires and multi socket outlets, so that the overall installation in the building can be carried out in a pluggable manner right up to the device.
How can different networks be separated from each other?
Different networks can be separated from each other in a concealable manner by means of color and mechanical coding.
Are all components compatible with each other?
With our standardized gesis® interface we offer a modular system in which all components are compatible with the same coding. This universal compatibility is limited exclusively to components from Wieland. The mating with possibly mechanically similar mating systems of other manufacturers is not permitted according to DIN EN 61535!
Are the connectors safe to use?
Our gesis® components are secured by an interlock against unintentional release and protected against contact. Moreover, they are approved according to international standards and offer certified quality and safety. Due to the colored and mechanical coding, mismating is avoided.