INDUSTRIAL CONNECTORS
REVOS MODULAR Industrial Connector
revos MODULAR is the connector for distributing power, signals and data for industrial applications.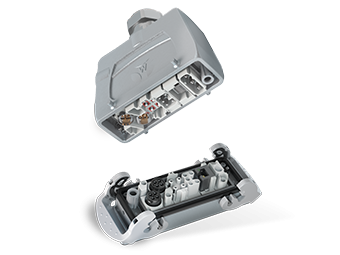 MODULAR CONNECTOR TO MARKET STANDARD
revos MODULAR combines various transmission media in just one connector. Signal, supply, bus and fiber optic cables can be combined to achieve a number of functions in a small amount of space. The connector system, which can be configured as a hybrid and used in modular fashion, is suitable for use in even harsh industrial environments.