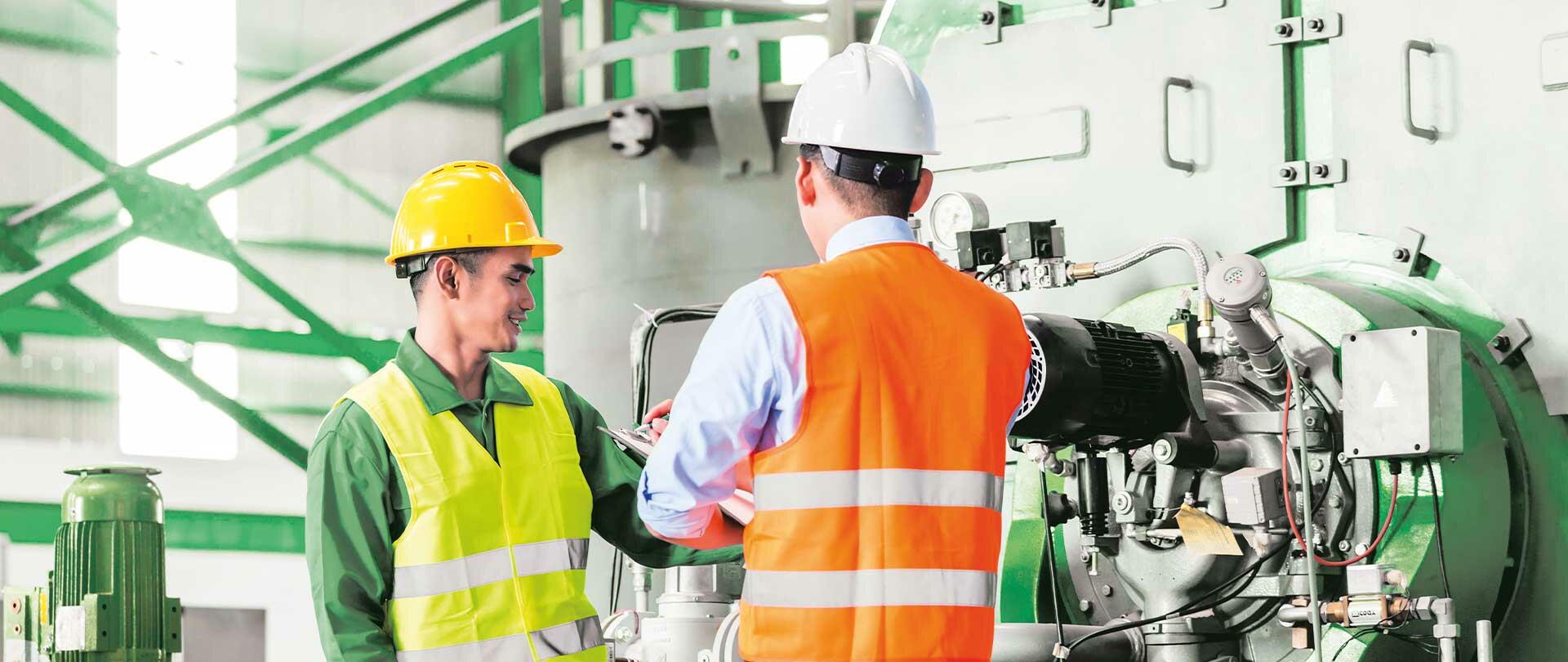 FURTHER TRAINING IN
MACHINE SAFETY
Training courses, seminars, and webinars – conveying the latest specialist knowledge in a practical manner
KNOW-HOW AS A FACTOR FOR SUCCESS
Compliance with standards made simple: Be on the safe side!
Machine safety is nothing new: Manufacturers and operators of machines and plants as well as their suppliers have to know and implement a multitude of legal and normative requirements. Ensuring precisely this functional safety for machines requires practical knowledge on the part of all parties involved, from management to developers and designers, and through to maintenance workers and the safety specialists deployed in the company. This sounds like a real challenge, but it can also be easy – with us.
BECOME AN EXPERT IN YOUR COMPANY
THROUGH TARGETED FURTHER TRAINING IN MACHINE SAFETY
INDIVIDUALLY DEVELOPED
FOR EVERY LEVEL OF EXPERIENCE
As one of the leading suppliers of safety technology and electrical connection technology, Wieland offers a comprehensive service and training portfolio.
Our training courses focus on the following and can also be booked as in-house seminars at your company:
Machine safety
Liability and law
Safety software
Machinery retrofit

The content of the individual workshops is tailored to the different areas of responsibility of the participants and, depending on the depth and breadth of the subject, is aimed at beginners, advanced learners, or experienced experts with at least two years of practical experience.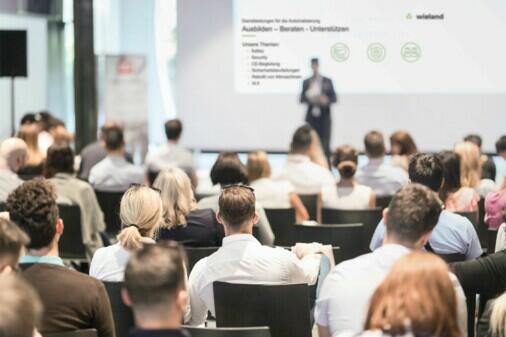 PRACTICAL TRAINING
FOR EVERYONE IN THE COMPANY
Everyone in the company can benefit from your practical knowledge and will appreciate your new skills, be they decision makers or operational managers, technicians or developers, designers, or maintainers of machines and plants, or safety officers.
Our training courses and seminars in machine safety bring together committed participants from a variety of fields, including:
Managing Directors
Operations Managers
Developers
Mechanical Engineers
Machine Setters
Service Technicians
Maintenance Personnel
Safety Officers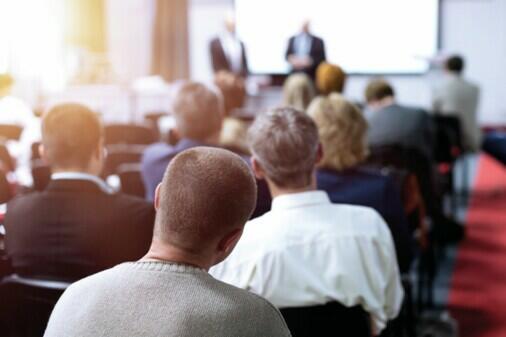 YOUR INTRODUCTION TO MACHINE SAFETY:
SEMINARS & COURSES FOR NEWCOMERS, EXPERIENCED USERS & EXPERTS
Experienced specialists from Wieland with proven expertise impart the latest specialist knowledge on laws, directives, and standards in our online and classroom courses throughout Germany. Our seminar offerings are tailored to the different areas of responsibility and prior knowledge of the participants – for newcomers, more experienced users, or experts, for example. The trainers and instructors are happy to address individual and application-related questions or concerns and convey practical know-how in a comprehensible and readily accessible manner. Benefit from more than 30 years of experience in the field of machine safety and take advantage of our wide range of training courses, seminars, and workshops.
TÜV-CERTIFIED COURSES
With us, you will become a certified machine safety expert in just 3-5 days: In cooperation with SGS-TÜV Saar, our experienced trainers will teach you all the legal and normative basics required to be able to evaluate the functional safety of machines and plants as well as to design and calculate safety functions. After successful completion of the course, you will receive an internationally recognized title with which you can clearly prove your qualification. A prerequisite for participation in these courses is at least 2 years of professional experience in the development, maintenance, or design of functional safety systems.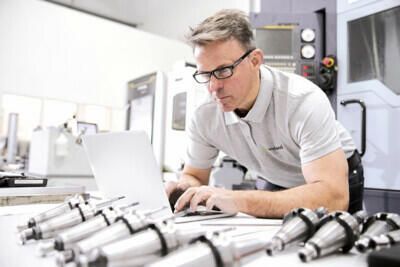 CERTIFIED MACHINE SAFETY EXPERT
The machine safety course "CSE – Certified Safety Engineer" is a joint venture between Wieland Electric, Hydac, and SGS-TÜV Saar. It offers not only a wider range of topics, but also an intensive focus on pneumatics and hydraulics. In 5 days you will acquire certification for electrics, pneumatics, and hydraulics.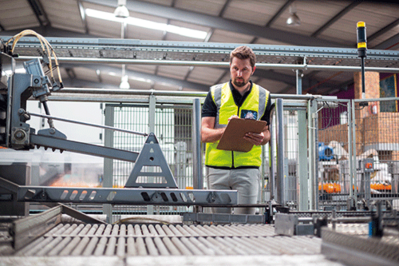 CERTIFIED ELECTRICAL SAFETY EXPERT
The machine safety seminar "CESE – Certified Electrical Safety Engineer" covers the safety aspects of machines and plants with a focus on electrical engineering. Get certified in just 3 days with this seminar focusing on electrics and use this course in machine safety to supplement your practical work experience with the latest expertise.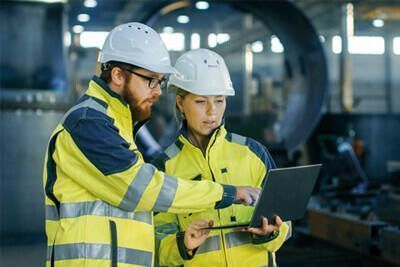 REFRESHER SEMINAR – CERTIFIED SAFETY EXPERT
Stay up-to-date: The titles Certified Safety Engineer and Certified Electrical Safety Engineer are only awarded for 4 years. To ensure that you always stay up to date with thelatest standards and laws,refresh your certification as a machine safety expert - in a compact one-day seminar including a refresher examination.
BASIC COURSES ON STANDARDS AND LIABILITY ISSUES
The most important basics taught in a practical manner: CE conformity and the corresponding requirements play an important role not only in machine operation, but also in machine sales. In our basic seminars, we convey the principle of functional safety, the standards and laws based on it, and the individual steps to achieving CE conformity in a way that is appropriate for the target group.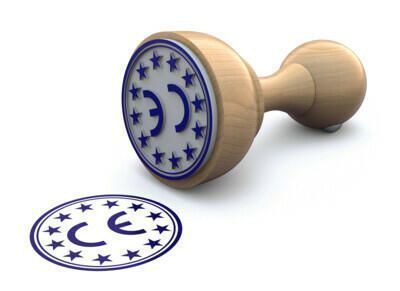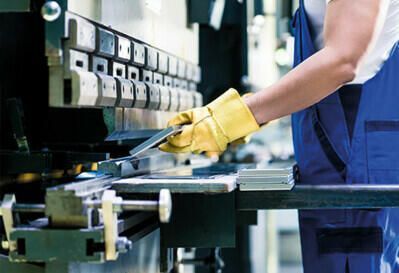 BASICS OF FUNCTIONAL SAFETY
For safety officers and managers without prior knowledge, we havedeveloped the machine safety training course "Fundamentals of Functional Safety", which provides a basic understanding of functional safety as well as an overview of the most important standards and terms in just one day.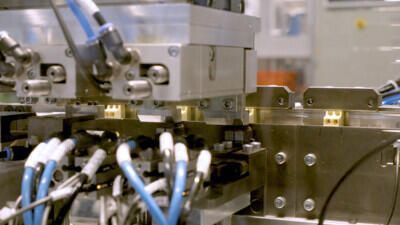 RETROFITTING OLD MACHINERY AND MAJOR CHANGES
What needs to be considered when modifying and retrofitting machines with regard to the CE declaration and how linking machinery affects their CE are topics that are covered in the course "Retrofitting old machinery and major changes".
SAFETY CONCEPT, VERIFICATION, AND VALIDATION
Calculate hardware, validate software: The software wizard SISTEMA (safety of controls on machines) enables developers and testers of safety-related machine controls to evaluate the machine safety in accordance with EN ISO 13849-1. Likewise, the software tool Softema provides help with validation and ensures a structured work process.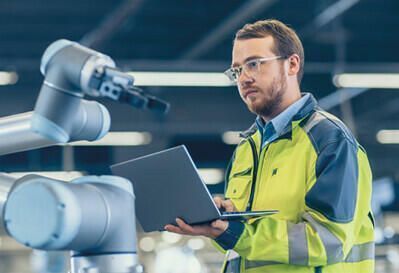 DESIGN OF SAFETY FUNCTIONS AND CALCULATION WITH SISTEMA
In our machine safety training course "Design of safety functions and calculation with SISTEMA", you will learn in one day how to model and evaluate the safety of your own machine in accordance with EN ISO 13849-1 using SISTEMA.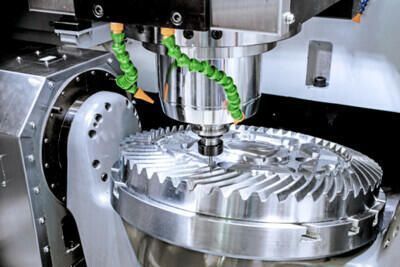 SAFETY IN MACHINE OPERATION
Plant safety and machine safety are crucial for safe, trouble-free operation. For new machines and plants, safety is guaranteed by a CE marking, but after many years of operation or a conversion, the question arises:
How safe are your machines?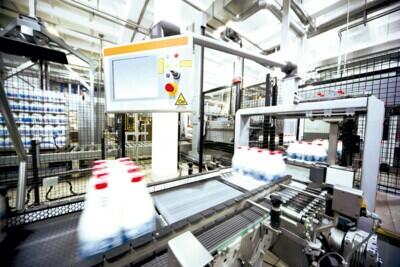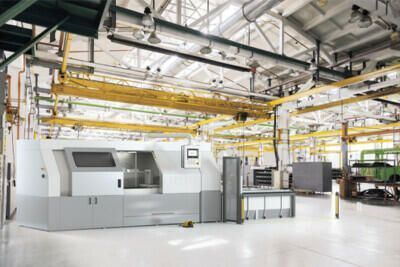 TESTING OF OPTOELECTRONIC PROTECTIVE EQUIPMENT
The legal and normative principles for the design and correct testing of electro-sensitive protective equipment (ESPE) are taught by our experienced trainers in the machine safety training course "Testing of optoelectronic protective equipment". In this compact machine safety training program, you will not only gain sound theoretical knowledge, but also have the opportunity to practice initial and recurring testing and evaluation of the functional safety of optoelectronic protective equipment.
SOFTWARE COURSE ON SAMOS® PLAN 6
Standards-compliant programming of safety functions: In the one-day training courses, you will learn how to efficiently operate and use the samos® PRO safety controller with many practical examples . Designing, programming, verifying and validating safety functions: Do you already know and use all the features of the most compact, modular and programmable safety control for machine and plant engineering?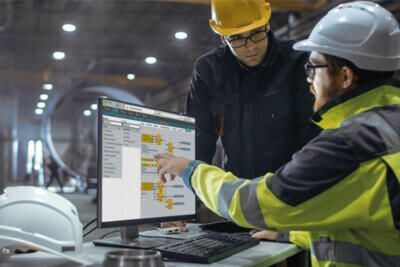 PROGRAMMING WITH SAMOS® PLAN 6
In a practical hands-on seminar "Programming with samos® PLAN 6", either in Bamberg or in-house at your company, our experienced experts will introduce you to the software with all its functions and give you valuable tips for working efficiently with the software and the associated safety controller samos® PRO COMPACT.
INHOUSE AND
EXCLUSIVE SEMINARS
Training without the stress of travel:
All our courses on the subject of machine safety take place on varying dates in our modern training rooms in Bamberg. Upon request, our experts can also come to you to conduct the machine safety training at your company. Save on travel time and travel expenses and have your team trained by our experts on your premises.
Exclusive and customized:
Workshops and training courses according to your specifications. Have you not found the right machine safety training program for you in our training package? Would you like a customized workshop with machine safety topics that are relevant to your company? We would be happy to design exclusive workshops and courses to meet your requirements – or to combine topics from various courses to create a customized training course.
Is your desired date still available?
Send us a message without obligation or call us directly on +49 951 9324-0. We will be happy to assist you!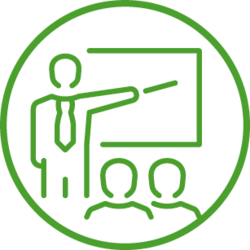 FREE WEBINARS FOR PROFESSIONAL DEVELOPMENT
Do you want to find out about topics relating to functional machine safety in a particularly compact form? You can access our free webinars from the comfort of your own desk or home office. Our experts will spend one hour each time informing you about current developments and product highlights and will be available to answer questions from any participant at any time. The webinars are held online in English and German and provide basic information on the chosen topic.
Here you will find our current webinar dates and topics.
TRAINING AT ANY TIME:
If there are currently no webinars with topics relevant to you, you may find what you are looking for in our on-demand webinars. These arerecordings of current live webinars that you can use free of charge and at any time.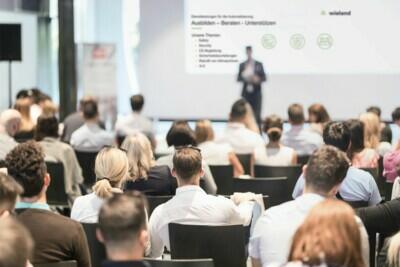 OUR TRAINERS AND INSTRUCTORS
FOR YOUR TRAINING IN MACHINE SAFETY
Marcus Scholle
Practical expertise: For more than 10 years, Marcus Scholle has been dealing with functional safety in mechanical engineering and plant construction. Based on his experience as a process manager in the design of complex machine assemblies, he is an expert in the integration and programming of safety controllers from different manufacturers as well as in conformity assessment and retrofitting.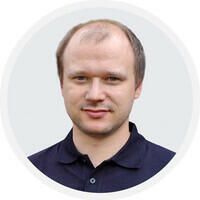 Peter Winter
A seasoned expert: This Functional Safety Engineer who specializes in consulting can draw on more than 30 years of experience in electrical plant maintenance. Peter Winter is also the point of contact for all safety applications and, thanks to his many years of professional experience, knows the operator's point of view particularly well.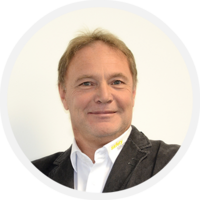 Matthias Taub
Matthias Taub works for Wieland Electric as a sector manager for mechanical engineering and, as a certified Safety Engineer, has extensive know-how in the field of machine safety. Thanks to his many years of experience as a manager of a wide variety of projects, he knows exactly what users need and what "best practice" looks like.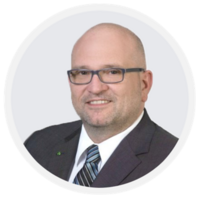 Wolfgang Onderka
A technical ace in the field of functional safety: Wolfgang Onderka has been at home in automation technology for more than 15 years and has been advising customers on all issues related to functional safety for machines ever since. His expertise as a consultant and trainer is not only theoretical. Through worldwide service assignments in the field of control technology, he has supervised numerous projects throughout the entire machine life cycle - from planning to commissioning.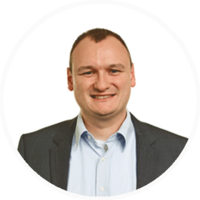 LEONARDO SANCHEZ
An expert in the field of international standards and regulations. He knows what conformity with standards looks like in an international context - not only in North and South America, but also in Europe, and provides advice not only to customers operating nationally, but also to companies with a strong export focus. With more than 20 years of experience, he also knows how to implement functional safety in a practical context, bringing together standards compliance with realistic process procedures.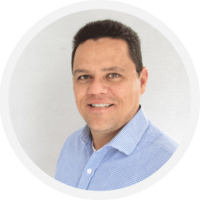 THREE GOOD REASONS
FOR TRAINING WITH WIELAND
TRAINERS WITH
PRACTICAL EXPERIENCE
Our trainers are consultants who guide mechanical engineers on the path to CE conformity every day. What this means for you is up-to-date, practical know-how, processed and conveyed in a manner you can understand.
INFORMATION INSTEAD
OF ADVERTISING
The contents of our seminars and training courses for further education in machine safety are not designed for our products , but convey practice-relevant contents. Acquire a wide range of know-how on different aspects of machine safety - across industries and independent of manufacturers and brands.
DIRECT, FAST CONTACT

Do you still have questions for us? Use our call-back service and arrange to receive a call from our experts – without obligation and without being put on hold.