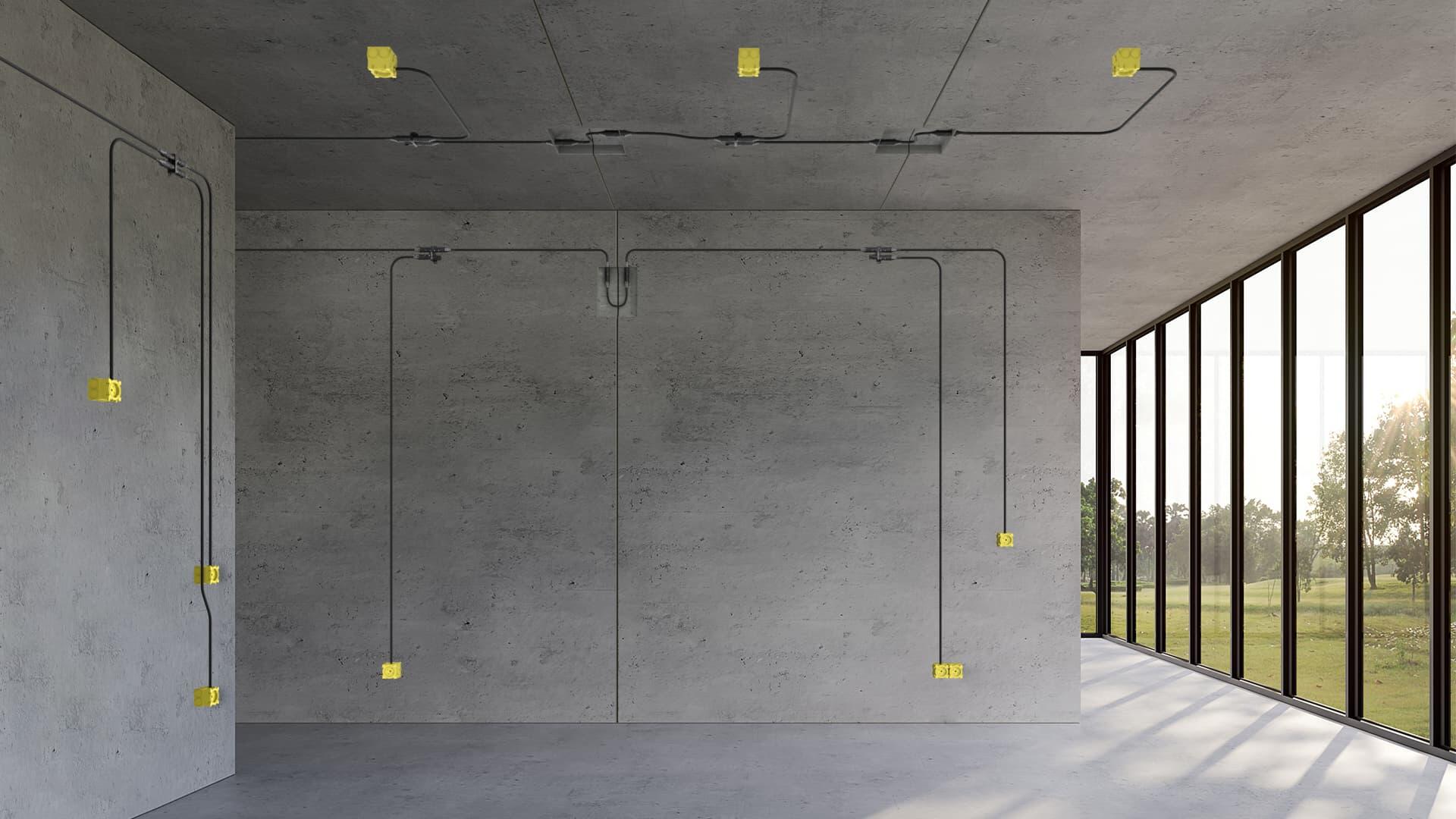 MODULAR BUILDINGS
BUILT WITH WIELAND PREFAB®
Currently the only system that allows installation in inaccessible areas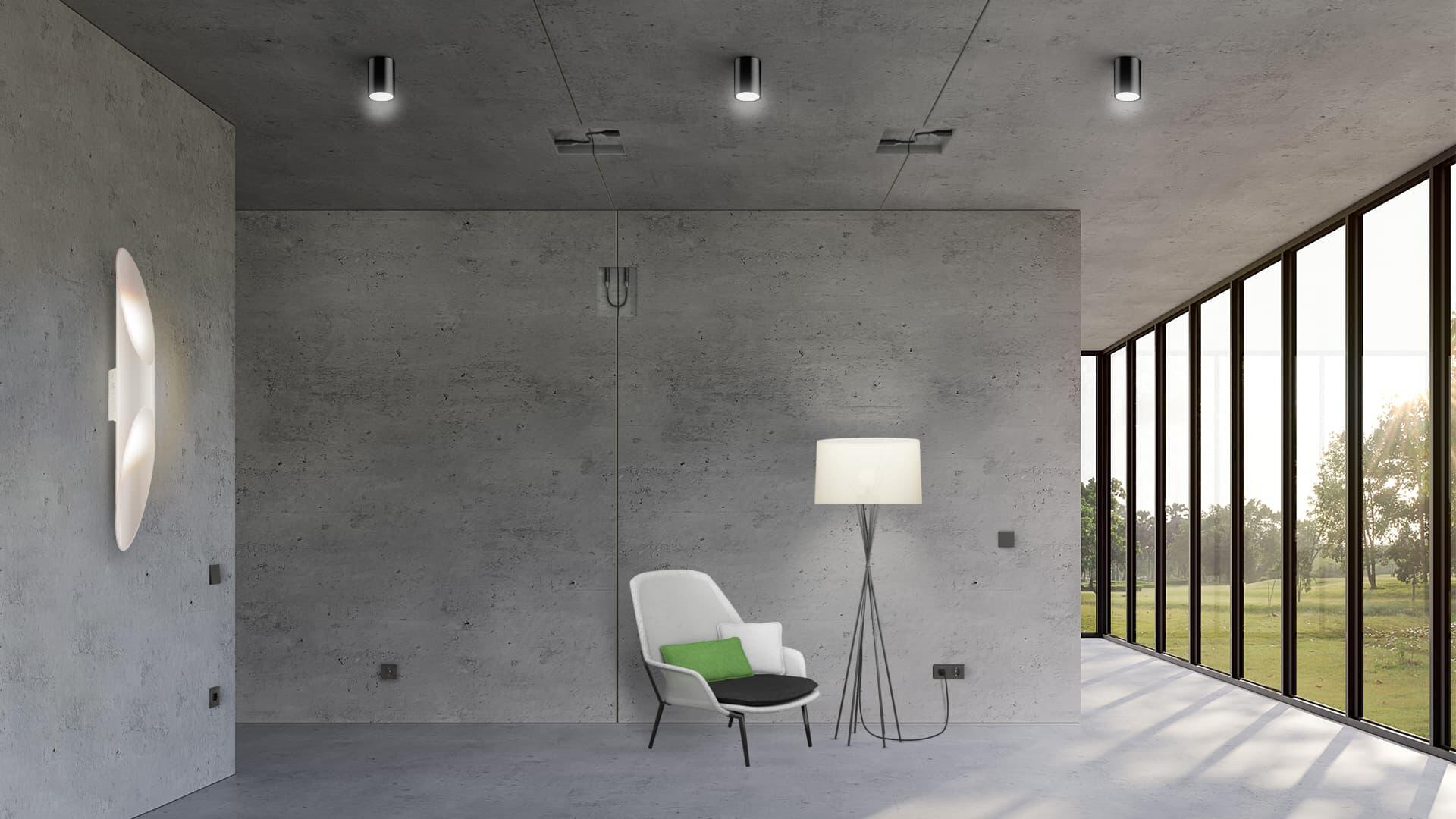 THE FUTURE OF BUILDING!
Construction is booming, and Wieland Electric is continuing to drive the momentum: Wieland PREFAB® makes modular construction even more efficient. Our pluggable electrical installation systems can already be integrated into the process of industrial prefabrication, avoiding the need for intricate and time-consuming activities in the factory and on the construction site.
In addition to our well-thought-out solutions, from distributor to infrastructure cabling and pre-assembled sockets, we support planners, civil engineers, and electrical contractors with comprehensive services and planning tools – for streamlined, speedy, and safe construction processes.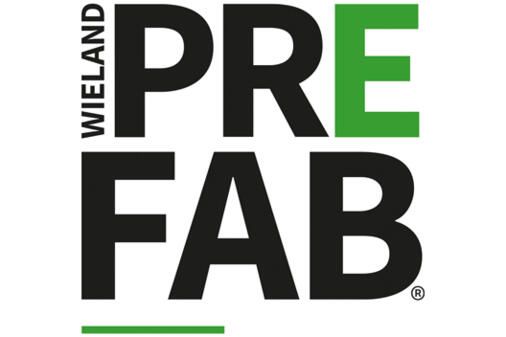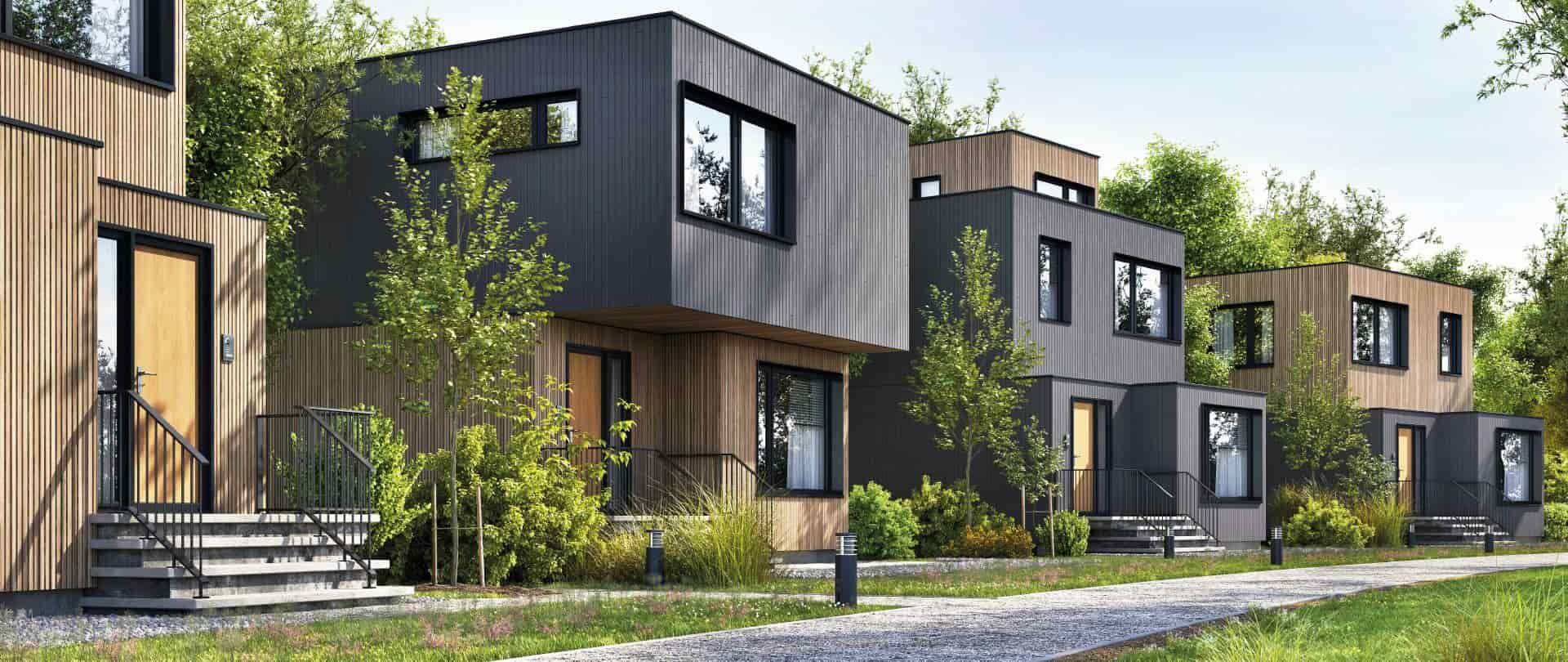 FUTURE-ORIENTED CONSTRUCTION PROJECTS
Building type:
Residential construction
Schools
Hotels

Construction methods:
Modular building
Skeleton construction
Container
Room in room
Classic prefabricated housing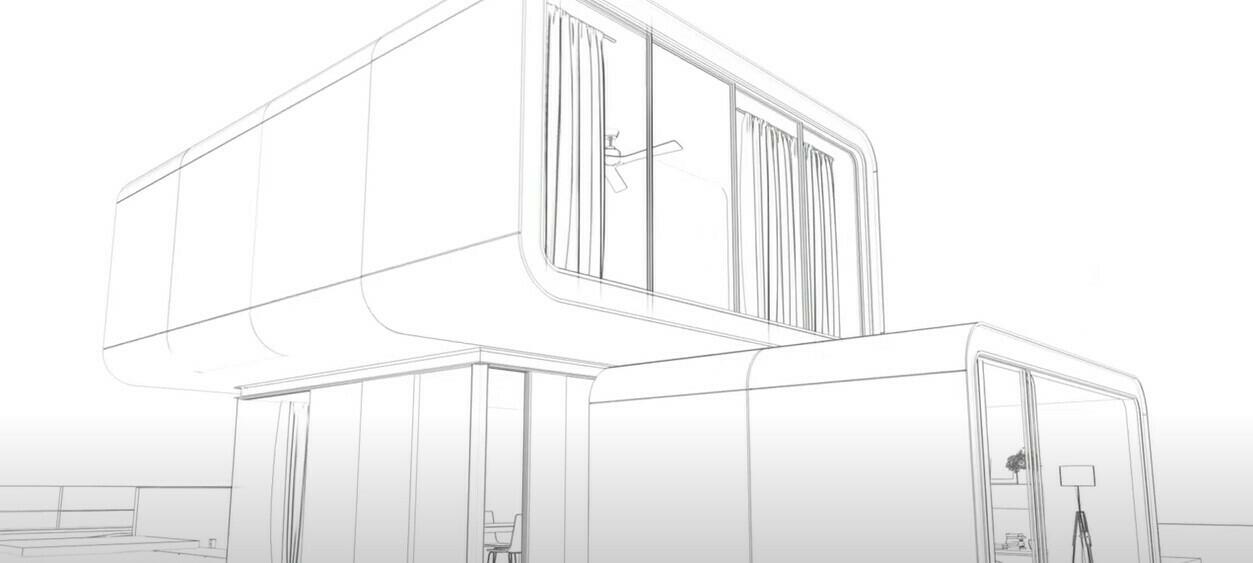 THE INNOVATION BEHIND – WIELAND PREFAB®
DIGITAL SUPPORT
FROM PLANNING TO PRODUCTION
FROM THE CONCEPT
TO PRODUCTION PLANNING
Right from the beginning of the partnership, i.e. from the first customer-specific cabling diagram to a 3D plan of the pluggable Wieland PREFAB® system, the joint process is supported digitally.
With the BSC (Building Solutions Configurator), it is possible to obtain an initial overview of the Wieland PREFAB® schematic with just a few clicks – adapted to the customer's construction method and process. Starting from this basic concept, the Wieland PREFAB® tools can be augmented with planning data step by step all the way through to concrete plans, which are executed with the 3D planning tool BSD (Building Solutions Designer).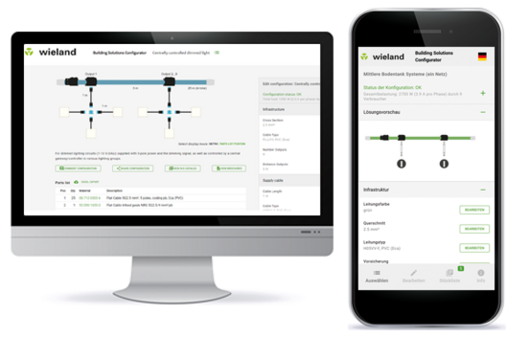 INNOVATIVE PLANNING TOOLS
FOR ELECTRICAL INSTALLATION
The BSD also offers the possibility of 3D data exchange with common BIM planning software, making it possible for the first time to integrate pluggable electrical installation cabling into a holistic building design. For our customers, this creates the basis for production planning, including the electrical installation, in the factory.
The generation of customer-specific parts lists, a cost calculation, and features such as current load calculations are further useful functions of the digital Wieland PREFAB® tool support.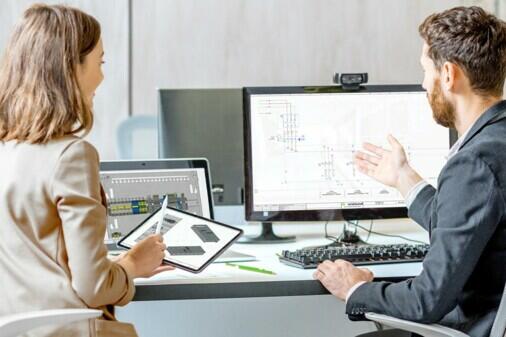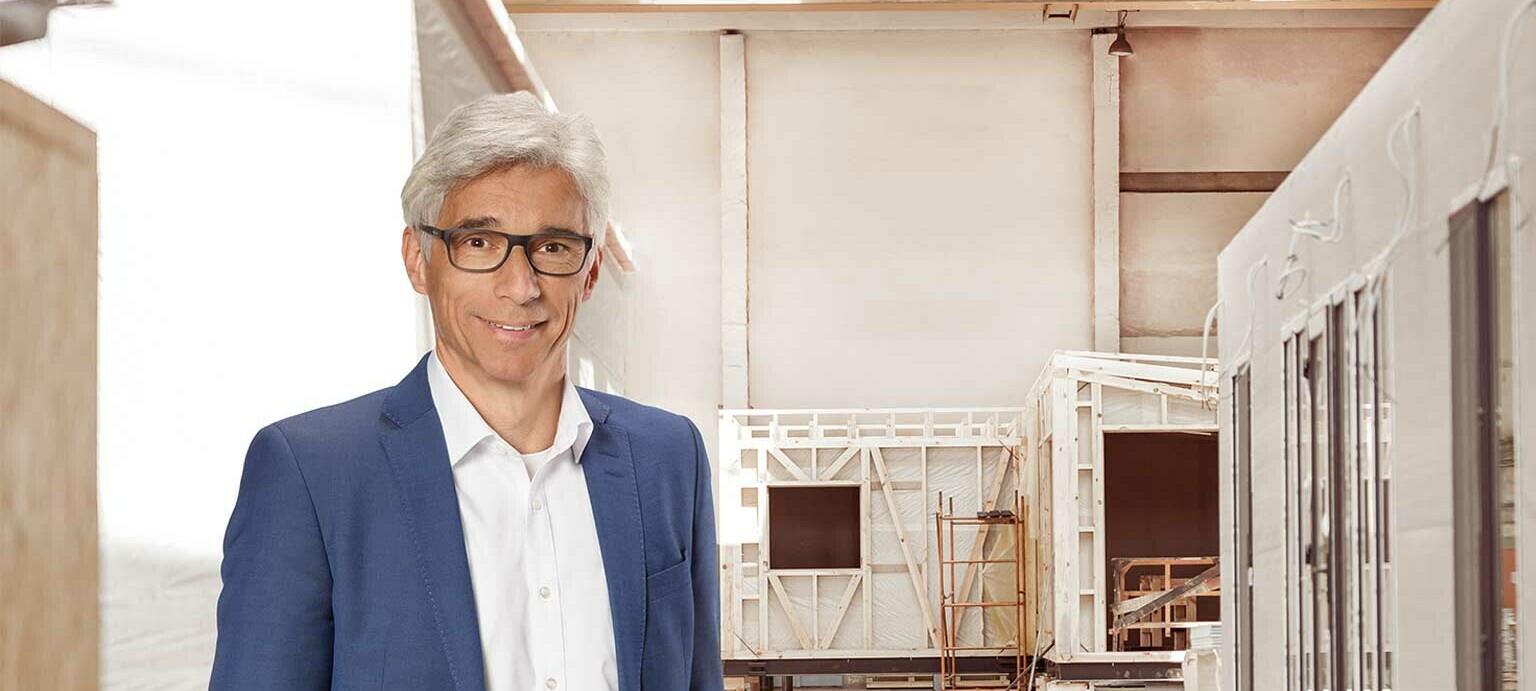 ANDREAS FENN,
PRODUCTMANAGER
"Cost, time constraints, and a shortage of skilled labor are forcing us to push ahead with the industrial construction of all types of buildings. This can only be done together in interdisciplinary teams. Let's tackle this together."
WITH US YOU CAN RELY ON
QUALITY AND AN UNBEATABLE PARTNERSHIP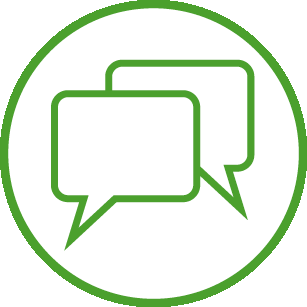 TALK TO WIELAND
COME AND SEE US!
As a professional, you know exactly where you need support. As professionals, we know exactly what this should look like. The best way is for us to chat in person about how, where, and when we can support you. Please let us know your preferred contact times, and our experts will contact you promptly.
REAL SUCCESSES
PROVEN BY REFERENCES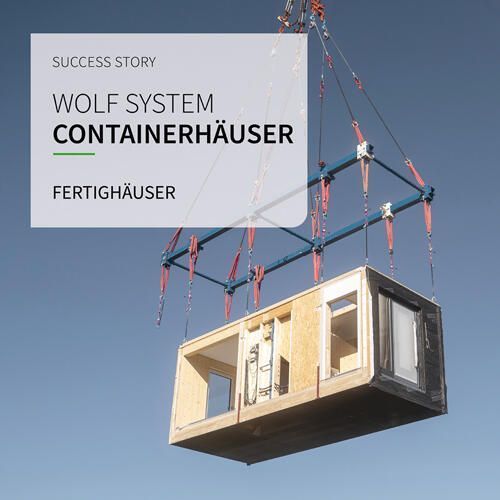 THE WIELAND PREFAB® NEWSLETTER
DIRECTLY TO YOUR MAILBOX
Do you have a need for efficient and sustainable installation solutions, both now and in the future?
Keep up to date with new developments relating to Wieland PREFAB® and subscribe to the newsletter now.