FLAT CABLE SYSTEM
FLAT CABLE FOR INDOOR USE - GESIS® NRG
The gesis® NRG flat cable system combines all the advantages of a modern and decentralized electrical installation.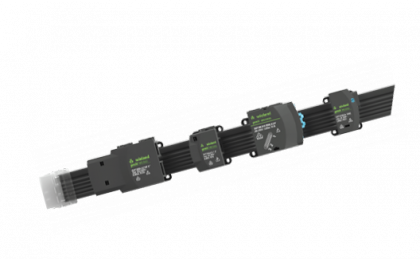 SMART POWERED
gesis® NRG enables outputs to be installed and removed easily without cutting and stripping the cable. Routing is flexible and uses the minimum of space. The flat cable system thereby simplifies installation and planning, and guarantees not only pure energy distribution but also the combined distribution of energy and data (KNX, SMI, DALI) inside buildings. With gesis® NRG, Wieland presents an outstanding solution for structured and fast electrical installation. Pluggable outputs offer a smooth transition to the world of gesis® CLASSIC – with all the advantages of a pluggable electrical installation.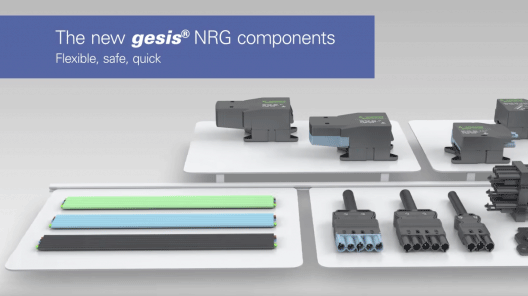 THE FIELDS OF APPLICATION OF THE GESIS® NRG SYSTEM
DECENTRALIZED BUILDING AUTOMATION
With the 7-pole gesis® NRG flat cable, energy and signals can be supplied to the field with one cable. Our directly pluggable gesis® installation connector systems allow distribution to the consumer. This results in a structured installation that can easily be adapted and extended.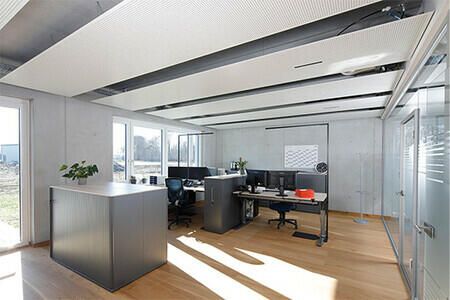 INFRASTRUCTURE CABLING
The area is supplied via a smart supply by flat cable with a high core cross section. This ensures a comprehensive availability of power.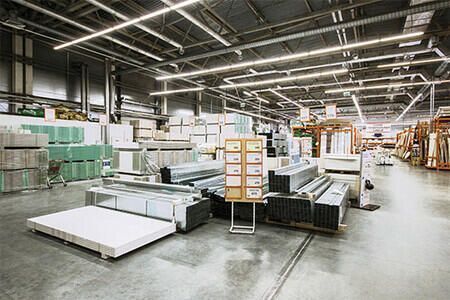 MAINS SUPPLY AND WORKSTATION SUPPLY
The different versions of the gesis® NRG flat cables supply floor boxes with and without decentralized fuse protection. The pluggable electrical installation can also be continued inside furniture. This creates clear interfaces and provides safety.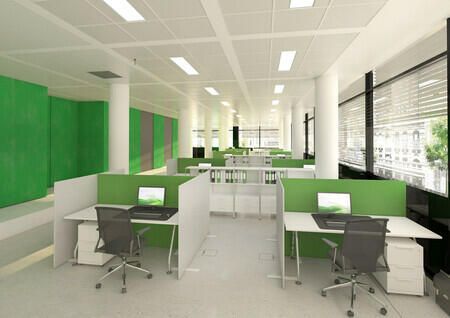 LIGHTING SUPPLY
Comprehensive mains and DALI signal coverage for offices means that changes or extensions can be realized without any effort.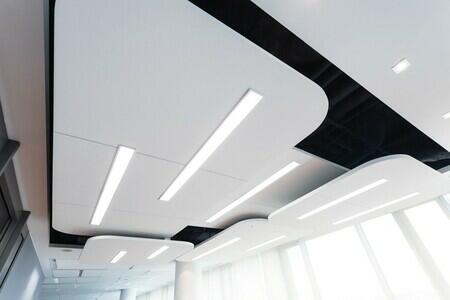 ADVANTAGES OF FLAT CABLES
QUICK INSTALLATION WITH GESIS® NRG
With the installation of gesis® NRG products, there is no need for any cutting, baring, or stripping thanks to the use of piercing technology.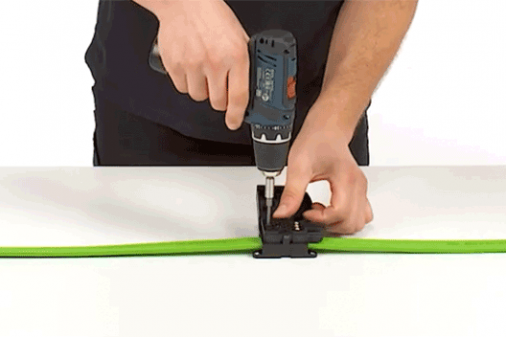 gesis® NRG MAKES PLANNING SIMPLE
With a straightforward installation and free phase selection using our adapter, your installation can be planned quickly and easily.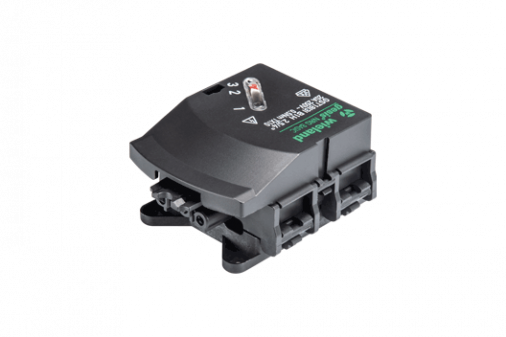 SIMPLE EXTENSION OF THE EXISTING INSTALLATION
The installed gesis® NRG system can be extended or moved at any time.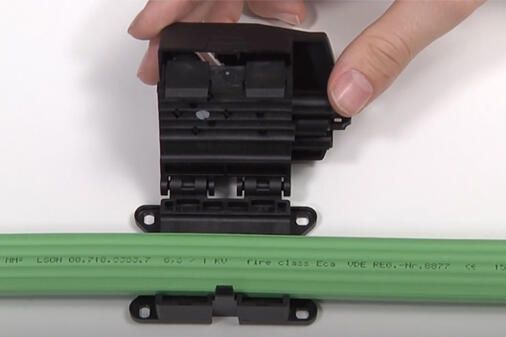 SMART INSTALLATION
Gesis® NRG supports a smart installation with clear structures, e.g. distinctive color coding for the cabling of the normal network and the IT network. There is also the option of decentralized infrastructure cabling.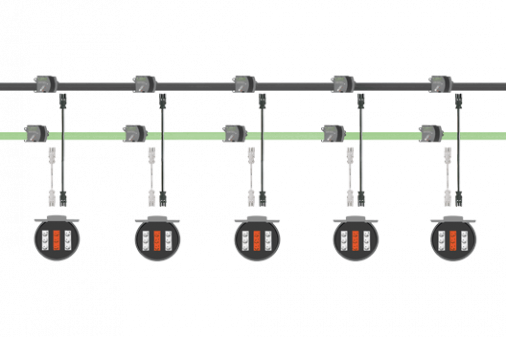 ABSOLUTELY FLEXIBLE
The adapters for feed and tap can be freely positioned at any point along the flat cable.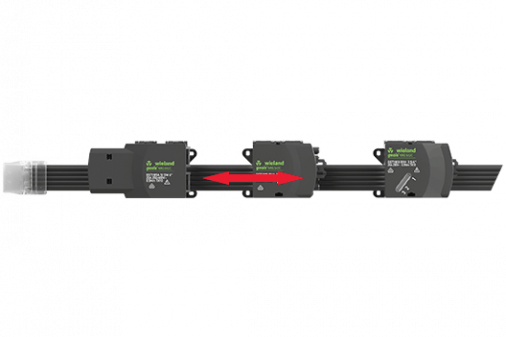 QUICK, EASY, AND FLEXIBLE
ROBUST AND PRACTICAL
Small number of different components
Adapters and feeds compact and robust
Easy and quick installation
Contact to the flat cable by means of Piercing-Technology (no baring and stripping necessary)
Fulfillment of all the requirements of fixed installations

RESOURCE-EFFICIENT
Quick planning and installation
Reduction in cable material (copper and plastics)
Short connection cables for end consumers
Energy savings due to three-phase cabling

EASY TO COMBINE, COHESIVE SYSTEM
The output adapters of the gesis® NRG 5G10 system can directly feed customized and property-specific distribution boxes. These are used for fuse protection and sub-distribution.

The output adapters of the gesis® NRG 5G2.5/4 system are all designed to be directly pluggable. After leaving the flat cable, it is possible to transition directly to gesis® CLASSIC in order to run the electrical installation to all the consumers.
CONVENTIONAL VS. GESIS® NRG
Our gesis® NRG flat cable system is impressive: not only is it flexible, it also saves resources and reduces the fire load inside the building. For supply to 18 floor tanks, as described in the following setup, use of our gesis® NRG flat cable saves up to 66% of the copper required besides reducing cable losses and the fire load.
Conventional cabling

gesis® NRG

Total cable length to be laid

620 m NYM 3G2.5mm2
50 m gesis® NRG flat cable 5G4 mm2
72 m gesis® CLASSIC connection cable 3G2,5 mm2

Fire load

Approx. 360 kWh
Approx. 150 kWh

Total copper weight

Approx. 45 kg
Approx. 15 kg
gesis® NRG 5G2,5/4
| | |
| --- | --- |
| Rated voltage | 250 / 400 V |
| Rated current of the cable | 20 A |
| Number of poles of cable | Choice of 5-pole / 5+2-pole |
| Rated cross section | Choice of 2.5 / 4 mm² |
| Outer sheath | PVC or halogen-free |
| Copper wire | Uncoated, fine-stranded |
| System components | Flat cables, taps, feeds, and accessories |
| Number of poles of output adapter | 2-/3-/5-pole |
| Connection technology | Insulation-piercing connection technology (no baring and stripping necessary) |
| Bus design | Choice of shielded / unshielded |
| Rated voltage of bus | Unshielded 250 V, shielded 50 V |
| Rated current of bus | Unshielded 6 A, shielded 3 A |
| Nominal cross section of bus | 1,5 mm² |
| Performance declaration according to CPR | Show list |
gesis® NRG 5G10
| | |
| --- | --- |
| Rated voltage | 250/400 V |
| Rated current of cable | 50 A |
| Number of poles of cable | 5-pole |
| Rated current of adapter | 32 A |
| Connection technology | Insulation-piercing connection technology (no baring and stripping necessary) |
| Outer sheath | PVC or halogen-free |
| Copper wire | Uncoated, fine-stranded |
| System components | Flat cables, feeds, output adapters, accessories |
| Performance declaration according to CPR | Show list |