July 2023
EXPERT INTERVIEW
MODERN ELECTRICAL INSTALLATION AS THE KEY TO SUSTAINABLE BUILDINGS
THREE QUESTIONS FOR DOMINIK STÖCKLEIN, PRODUCT MANAGER INDOOR SYSTEMS AT WIELAND ELECTRIC, ON THE RENOVATION WAVE IN THE BUILDING SECTOR.
According to a study by the ZVEI, around 67 percent of buildings in Germany are older than 35 years. There is an urgent need for renovation here. What about the electrical installation?
As the ZVEI study shows, the switches and sockets in 10 to 20 percent of buildings are older than 35 years. This means that the need for renovation is very high in the electrical installation. Whether it's a residential building, a school, a hotel or an office - so that the property in question can be used again quickly, the renovation work must be carried out as fast as possible. This is achieved with the help of pluggable, modular solutions such as those provided by Wieland Electric with its gesis product range. The pluggable and industrially prefabricated components make it possible to replace or even expand the electrical installation in buildings easily, quickly and safely within a very short time using plug & play. If gesis connection elements are already used in the cavities of sockets, they can be extended effortlessly and in a time-saving manner. For this purpose, Wieland Electric has developed the "Plug & Go" program together with JUNG.
What other advantages do pluggable electrical installation solutions offer when renovating buildings?
Apart from the simple implementation within short time frames - which plays an important role especially in educational institutions, hotels and stores - pluggable solutions show their strengths in the run-up to renovation projects, as the installation can be optimally planned in advance with the plug-in connectors. In addition, reusable installation connectors allow very flexible use of space. This is particularly important in light of the fact that needs can change at any time. For example, in office buildings, if a meeting corner is to become a workstation corner and more sockets are required, it can easily be implemented using the Plug & Go system mentioned before.
What role does the renewal of electrical installations play with regard to topics such as energy efficiency, smart building and digitalization?
Only if buildings can be made fit for electrical engineering the way for modern, energy-efficient and resource-saving use will be paved. This means that a future-proof modernization must include the renewal of the electrical installation so that the building technology can be designed intelligently and efficiently. Pluggable installation systems create optimum conditions here, as they are not only easy to plan and install, but also allow great flexibility. Whether photovoltaic systems on the roof or on the balcony, smart home technology or electric cars in the garage - in the building sector, the energy and mobility transition are closely intertwined and require a modern electrical infrastructure. Also not to be forgotten in this context is the issue of energy efficiency, for example when old lamps are replaced by LED lights. Thanks to prefabricated plug-in elements, this can be realized easily and with little downtime.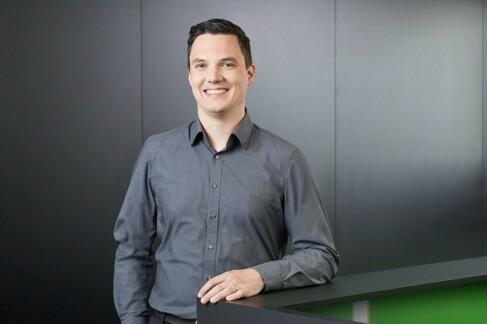 He has the future viability of buildings firmly in his sights: Dominik Stöcklein, Product Manager Indoor Systems at Wieland Electric. (Image: Wieland Electric)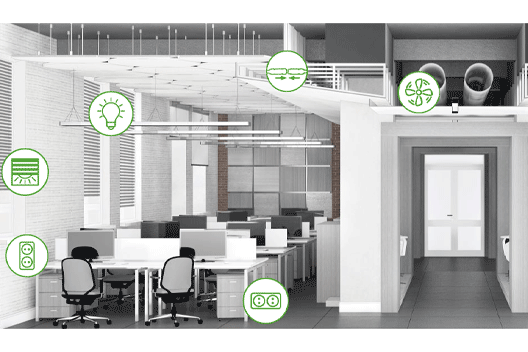 Pluggable installation systems create optimum conditions here, as they are not only easy to plan and install, but also allow great flexibility. (Image: Wieland Electric)