MORE SERENITY IN SECURITY MATTERS
Elektro-Anlagen-Technik EAT GmbH deepens safety know-how at cross-thematic training week of Wieland Electric.
Wherever goods have to be moved via conveyor belts, heavy components transported by means of bridge cranes, or where food has to be measuered, the electrotechnical equipment of the respective systems used plays an important role. Elektro-Anlagen-Technik EAT GmbH, based in Wallenhorst, Germany, is responsible for the planning and implementation of such projects. In order to gain an even deeper understanding in the area of safety technology and to be able to recognize liability risks in time as well as to evaluate them correctly, the company recently held a cross-thematic safety training week, drawing on the expertise of Wieland Electric.
Whether mechanical engineering, food industry, conveyor, water or waste water technology - the range of services offered by EAT GmbH includes all processes from the development of the project idea and engineering to the realization, maintenance and care of the electrical systems. The topic of safety is of great importance and was therefore dealt with in depth during a training week. Wieland Electric put together an individual training package for this purpose, which included training to become a certified safety expert for electrical systems as well as workshops on retrofitting or designing and calculating safety functions using Sistema. The Wieland speakers also addressed cost aspects in realization of performance levels and dealt with specific case studies, such as the division of emergency stop areas in large plants.
As reported by the participants afterwards, the training week helped not only to consolidate existing knowledge but also to expand it. "The week was very informative and educational. The training confirmed the previous working methods and also taught us some improvements," says Torsten Wernke, project manager at Elektro-Anlagen-Technik EAT GmbH. André Hoppe, head of the series production department at EAT GmbH, came to a similar conclusion: "I learned a lot about rights and standards... Now people are a little more relaxed about safety engineering."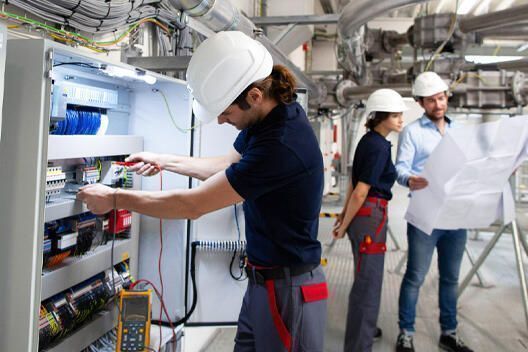 In engineering as well as in consulting, service and customer care, Elektro-Anlagen-Technik has experienced and competent employees who regularly attend training courses for further education and development. (Image: EAT Gmbh)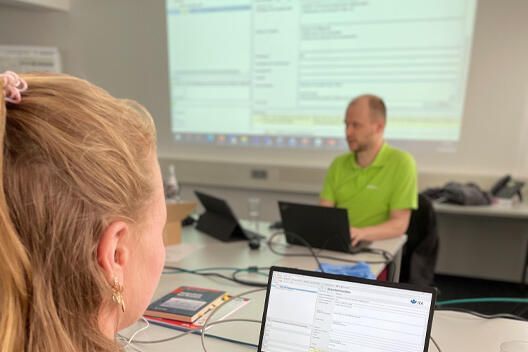 Our speaker Marcus Scholle at the Wieland Electric training week