NEW ADJUSTMENTS FOR TRADE SHOW APPEARANCES
NO PARTICIPATION IN PRESENCE EVENTS YET THIS YEAR: WIELAND ELECTFIC ADAPTS TRADE FAIR STRATEGY TO CURRENT CIRCUMSTANCES.
The corona pandemic has permanently changed the trade fair landscape in Germany. The importance of digital event formats has grown. Following this trend, Wieland Electric is also realigning its trade fair strategy. "The signs are pointing to change," says Dr. Andrej Lorkovic, head of the Industry Solutions business unit at Wieland Electric. "That means the time has come for us to rethink the trade fair future. In addition to selective participation in attendance trade shows, we will also increasingly turn to the digital sphere in the future."

According to the management, trade fairs continue to be important communication and acquisition platforms for the Bamberg-based technology company. For this reason, the company does not want to rule out the possibility that Wieland Electric will again participate in selected industry trade fairs in 2022. However, this does not yet apply to the SPS trade fair in Nuremberg, which will take place this year. "From our point of view, large-scale indoor events this winter still pose a certain risk of infection for both trade fair visitors and our employees. In addition, the very exemplary hygiene measures of the organizers are unfortunately associated with increased administrative and personnel costs for us as exhibitors. That is why we have decided not to participate in trade shows this year," continues Dr. Andrej Lorkovic.

The fact that personal exchange, which cannot be replaced by virtual formats, is still of great importance to Wieland Electric is demonstrated by the Franconian company's plans for a showroom at its Bamberg headquarters. This is to be opened at the end of the year and will offer the opportunity to enter into dialog with interested parties, customers and business partners on site and to deepen business relationships on a personal level face to face. "Whether virtually, in the exhibition hall or in our showroom - in the future we will drive our communication and acquisition activities with a well thought-out and sustainable mix of measures. In order to determine whether and in what form trade show participation makes sense for us, we will continuously monitor the trade show landscape and evaluate it accordingly," Dr. Andrej Lorkovic emphasizes in conclusion.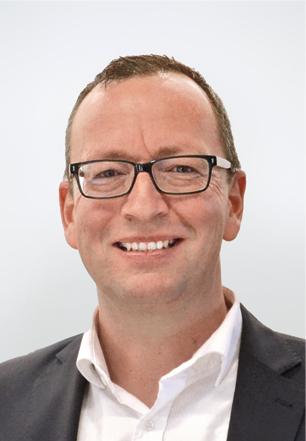 DR. ANDREJ LORKOVIC, HEAD OF INDUSTRY SOLUTIONS AT WIELAND ELECTRIC