SAFETY FUNCTIONS IN MECHANICAL ENGINEERING
EASY PROGRAMMING AND VALIDATION
THREE QUESTIONS FOR MATTHIAS TAUB, INDUSTRY MANAGER MECHANICAL ENGINEERING AND CERTIFIED SAFETY ENGINEER AT WIELAND ELECTRIC
Mr. Taub, what generally needs to be taken into account when it comes to machine safety?
Safe machines and systems first require a reliable safety controller with corresponding safety software. Whether the application program created with it is error-free and implemented in accordance with standards can be determined by means of validation - a process that at first glance appears to be time-consuming and complicated. In order to be able to maintain an overview here, a structured procedure and suitable software tools that are based on currently valid standards are helpful.
Which standard is relevant here and how can software creation be simplified?
User-related safety functions for a machine are usually implemented using Low Variability Language (LVL), i.e. in an application-oriented language. This is where the requirements of DIN ISO EN 13489 come into play. The standard sets qualitative requirements for safety-related software throughout its lifecycle and applies to both purchased and machine-built Safety Related Application Software (SRASW).
In order to keep software development manageable, a structured procedure based on the so-called V-model is recommended. This starts with the specification of the required functions and leads via the derivation of a design of individual modules to the programming or coding. Subsequently, the individual modules are tested and assembled, and finally the entire program is validated.
How can PLC programmers, electrical designers, developers and safety officers in mechanical engineering be supported in programming and validation?
One way is via suitable software modules for all important safety functions. Predefined function blocks for specific applications, such as for presses, make handling much easier. The same applies to a clear, graphic design, which increases the user-friendliness many times over.In all these areas, Wieland Electric sets a good example with its samos® PLAN 6 programming software. The license-free tool has an extensive library of TÜV-certified function blocks that include application-specific security functions. This simplifies the validation, verification and documentation of the respective safety application.The user-friendly handling via drag & drop also ensures that the engineering effort, the project planning time and also the error possibilities are significantly reduced. CE certification can also be accelerated, as documentation with a multilingual report and wiring diagram can be generated at the push of a button.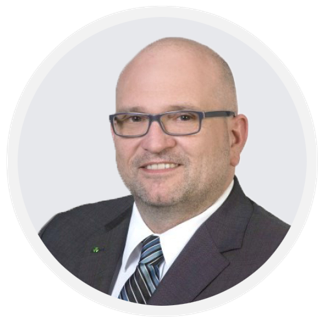 Matthias Taub works for Wieland Electric as an application engineer for machine and plant engineering and, as a certified safety engineer, has extensive know-how in the field of machine safety. Thanks to his many years of experience as a manager of a wide variety of projects, he knows exactly what users need and what "best practice" looks like.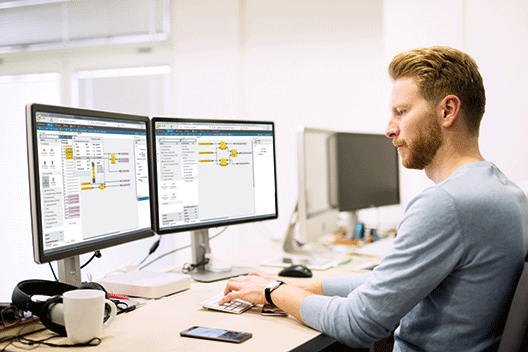 With the samos® PLAN 6 programming software, Wieland Electric provides a license-free tool that enables simple project planning, validation, verification and documentation of safety functions.