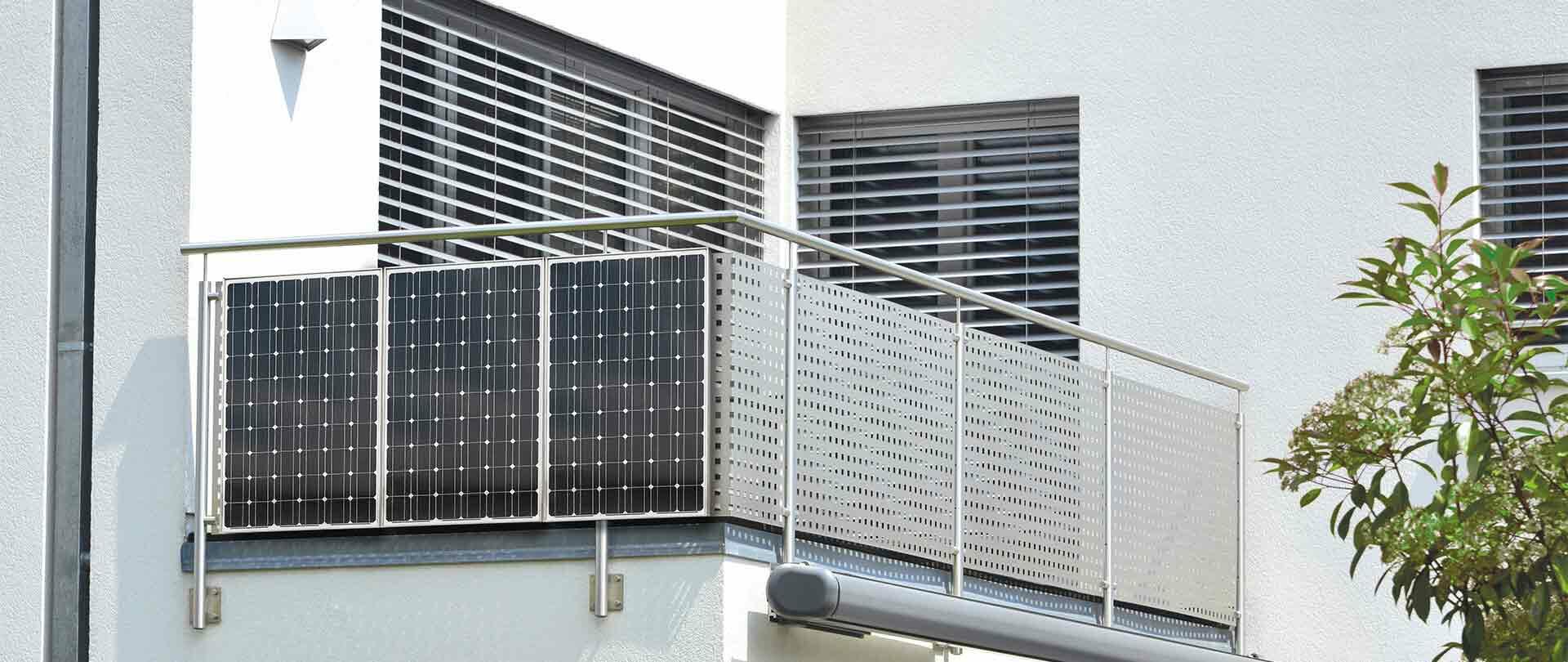 BALCONY POWER PLANT
WITH WIELAND CONNECTor AND SOCKET
The balcony power plant is a revolutionary way to meet electricity needs and protect the environment.Connected with a Wieland connector and socket, it serves as a safe source of energy on any balcony or terrace.
CAUTION: USE OF BETTERI CONNECTORS WITH RST CONNECTOR SYSTEM!
OUR SOLUTION FOR STANDARD-COMPLIANT INSTALLATION OF POWER GENERATION SYSTEMS: RST® SYSTEM SOCKET
It is really impressive how many people have recently decided to make their own contribution to the energy transition - by installing a small PV system for the balcony. Nobody likes to miss out on environmentally friendly and sustainable energy production!
But let's not forget that safe connection and operation is crucial. This is where the VDE regulations come into play - because they take into account generation systems with special connectors (PLUG-IN PV SYSTEMS) to ensure that everything runs safely and easily.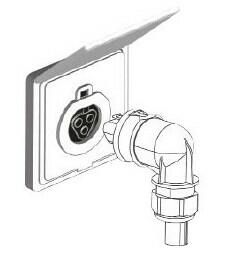 1. What is a plug-in mini balcony power plant?
A "plug-in mini photovoltaic system" is also known by other names such as "plug-in PV system", "mini PV", "balcony PV", "balcony power station". Mini PV systems are connected to the domestic end circuit either permanently or via a suitable energy socket.
The use of a commercially available Schuko® plug is tolerated by the VDE, but does not meet the safety requirements of a broad professional audience. The very controversial discussion – also within the VDE – continues. We can only speculate about the outcome. As a leading manufacturer of high-quality connectors, Wieland Electric always positions itself on the electrically safe side.
2. What advantages does the plug-in mini PV system offer me?
A "plug-in mini PV system" makes it possible to consume the electricity generated directly where it is produced: In the house or apartment. This means that the electricity from the mini PV system's own production is used directly and only the additionally required electricity has to be drawn from the public power grid. As a result, the electricity bill is lower and the connection of such a system can be financially worthwhile after a relatively short time. And it goes without saying that a contribution is made to climate protection and the load on the power grids is reduced.
3. Are plug-in mini PV systems allowed on an existing circuit?
Yes, it is possible to integrate mini PV systems into an in-house final circuit. This was made possible with the publication of the preliminary standard DIN VDE V 0100-551-1:2018 in Germany. However, it is important to note that the connection may only be made via a special energy plug-in device or a fixed installation.
4. Do I need an electrician to connect plug-in PV systems?
It is possible to use a domestic final circuit for the connection of a mini PV system. However, a qualified electrician must check whether the cables are sufficiently dimensioned. It may be necessary to replace the existing fuse with one of a lower current rating to protect the circuit from overload and fire. In order to connect the system in accordance with the standards, a qualified electrician must replace the household socket outlet with a special energy socket outlet or perform a permanent installation.
5. Can plug-in mini PV systems also be commissioned by electrical engineering laymen?
The possibility to start up a "plug-in" mini PV system by yourself depends on whether the electrical installation has an energy socket - correctly connected and tested by a qualified electrician. If this is the case, the mini PV system can be commissioned by a person without electrical engineering expertise.
6. Is there a fire hazard during operation of a plug-in mini PV system?
There is no fire hazard when commissioned in accordance with the standards.
7. Can a plug-in mini PV system with an earthed connector simply be connected to a household socket?
According to the current position paper of the VDE dated 11.01.2023, the supply via a standard Schuko® socket is tolerated; however, this type of supply involves safety-related risks, which are avoided by using a special energy socket. In addition to the lack of contact safety of the Schuko® plug, there is a risk of overloading the electrical installation if the current carrying capacity of the conductors of the final circuit used for the mini PV system is exceeded. When installing the special energy socket, the electrician checks the suitability of the electrical installation for the use of a mini PV system. The interconnection of several mini PV systems through multiple socket strips and a resulting overload of the circuit is also prevented.
8. Up to what power can be fed in when using a plug-in mini PV system?
The total system power limit of a plug-in mini PV system is 800 watts (0.8 kW); in accordance with REGULATION (EU) 2016/631.