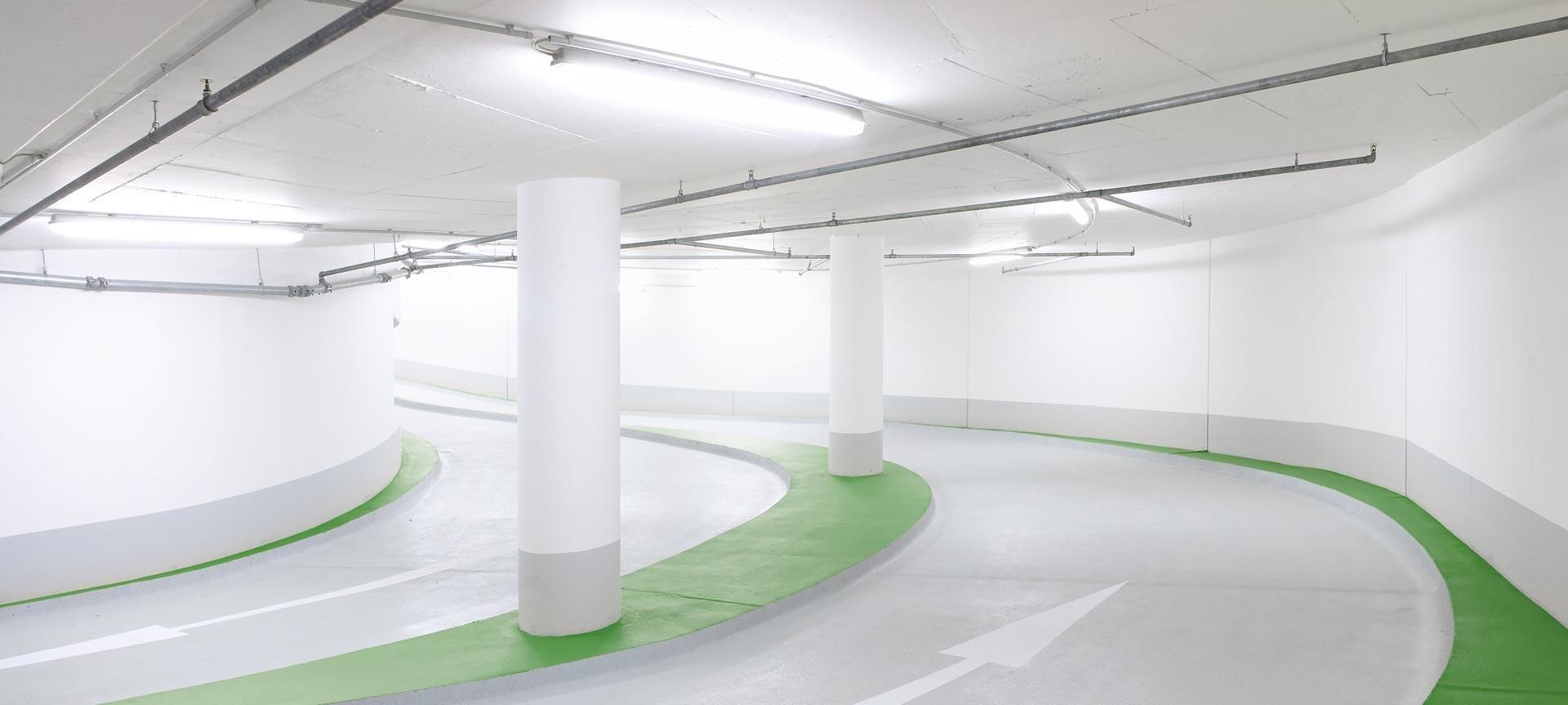 PARKING GARAGE LIGHTING
For main and dimming signals for the area
pluggable smart power and signal supply
In parking garages, logistics centres and storage areas, luminaires are essential for traffic safety. At the same time, they assist with orientation. It therefore needs to be possible to control individual luminaires or luminaire groups flexibly and flawlessly. For this purpose we offer safe power and signal distribution. The combination of our RST® CLASSIC cables, distributors, and connection components supplies DALI luminaires, among others, easily and safely. This allows a flexible choice of connection technology for the luminaires, the protection class with IP66/68/69 is unbeatable.
Benefit FROM THE STRENGTHS OF OUR sophisticated LIGHTING CABLING FOR higher protection ratings:
Fit for the future
Thanks to the design with a combined mains/DALI cable, the installation is equipped for any requirements for controlled lighting.
Safe
No delays on-site: The luminaires can be installed directly without being opened. This means that the industrial manufacturing standard is maintained through to commissioning.
Installed quickly
Cutting, baring, stripping, or clamping the cables takes a lot of time. Our pluggable system is easy to install. This enables a quick initial installation and simple maintenance, as well as an effortless replacement.