ERROR-FREE AND TIME-SAVING ELECTRICAL INSTALLATION
NEW CONSTRUCTION OF THE SWISS CANTONAL HOSPITAL URI: LEICOM AG RELIES ON PREFABRICATED SYSTEM DISTRIBUTORS FROM WIELAND ELECTRIC FOR ROOM AUTOMATION
In the future, construction processes will not only become more digital, but will also be characterized by intelligent installation methods that contribute to high flexibility, time and cost efficiency. The best example of this is industrially prefabricated and pluggable systems for electrical installation and building automation, such as those used in the new construction of the Swiss Cantonal Hospital Uri in Altdorf. In this project, Leicom AG used more than 90 system distributors from Wieland Electric for individual room control and benefited from simplified test processes and time savings during installation.
In addition to complete prefabrication, Wieland Electric has also taken over part of the engineering of the gesis® RAN system distributors. This not only increased flexibility, but also enormously reduced the error rate, as Ronny Gasser, the customer consultant responsible for the project at Wieland Electric, explains: "If we create the schematic ourselves, we can immediately integrate all relevant, production-specific information such as details on wire lengths, wire colors or the ferrules to be used. The error rate is therefore close to zero. It's also much easier to implement changes to schematics because the production process is always directly involved."
Before delivery to the construction site, the individual system distributors were extensively tested for functionality and wiring by both Wieland Electric and Leicom. The advantage: Thanks to the ready-to-plug-in prefabrication, Leicom was able to easily carry out the test procedure at a test station set up specifically for the project and rule out errors in the configuration. In turn, error-free assembly on site was supported by color coding of the pluggable connections. In addition, to ensure that there was sufficient space in the hollow ceiling for the system distributors, Wieland Electric produced a prototype at the beginning of the project that could be used not only by the architects and civil engineers, but also by the electrical planner to define the cabling and install the pluggable connections on the box.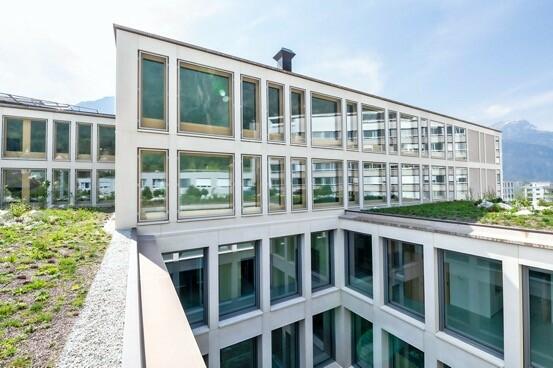 Flexibility, cost efficiency and time savings: The advantages of industrially prefabricated electrical installation solutions for building automation became clear during the construction of the new Uri Cantonal Hospital in Altdorf. (Image: Michael Donadel)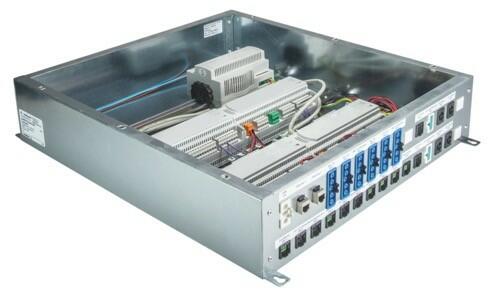 A total of 91 gesis® RAN system distributors from Wieland Electric have been used by Leicom AG for individual room regulation in the cantonal hospital. (Image: Wieland Electric)