FOCUS ON FLEXIBILITY
EUROSHOP 2023: WIELAND ELECTRIC SHOWS INTELLIGENT SYSTEM SOLUTIONS FOR ELECTRICAL INSTALLATION IN STORE FITTING
As the world's largest trade fair for retailers and their partners, EuroShop will bring the retail world together in the Düsseldorf exhibition halls from February 26 to March 2, 2023. The Franconian technology company Wieland Electric will also be present and will show intelligent products and solutions in hall F at booth G 61 that help retailers to become even more flexible and digital.
In the course of digitization, the number of electrical consumers in the sales area is increasing, as are the demands on the electrotechnical infrastructure. Wieland Electric will therefore take the opportunity to demonstrate at the joint stand of the German Shopfitting Association (dLv) how these requirements can be met flexibly and in compliance with standards using pluggable electrical installation systems.
"Whether infrastructure cabling, checkout supply, shelf supply or lighting - at Euroshop we present ourselves not only as a product supplier, but rather as a system and service partner. This is because we support companies in the retail sector from planning to implementation with flexible plug & play solutions for the technical infrastructure, always taking into account customer-specific requirements. This is exactly what we want to demonstrate to trade fair visitors in February using concrete application examples," explains Frank Kobenstein, Key Account Manager Retail & Investors at Wieland Electric.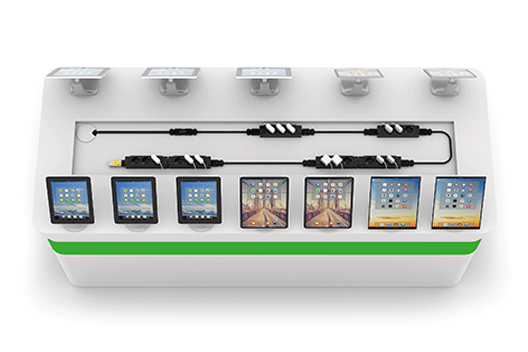 Plug & Play on the sales floor: At EuroShop 2023, Wieland Electric will be presenting smart solutions in the form of stecbkable electrical installation systems that showcase their strengths in lighting and infrastructure cabling right down to shelf outlets.