PLANNING AND BUILDING IN VIRTUAL SPACE
WIELAND ELECTRIC SUPPORTS NEW VDMA WORKING GROUP IN THE FIELD OF BUILDING INFORMATION MODELING (BIM)
An even stronger consideration of technical building equipment in the planning process - this is exactly what the recently established working group "BIM Building Automation and Electrical Engineering" within the VDMA has set as its goal. As the name suggests, the focus is on Building Information Modeling (BIM), a method of networked planning, construction and management of buildings based on virtual data.
Wieland Electric is one of the founding members of the new VDMA working group and actively supports the work of the committee. In particular, the Bamberg-based technology company sees both potential and a need for action in the further standardization and availability of product data from the field of pluggable electrical installation. "We believe it is important that activities and progress in the field of Building Information Modeling be even better coordinated and advanced. In this way, electrical planners can be adequately advised in the future and largely automated planning and tendering of such systems can be made possible," emphasizes Dipl.-Ing Andreas Fenn, Product Manager at Wieland Electric.
The advantage of the BIM planning method according to ISO 19650 is primarily that all companies involved in a building can access the same virtual model and integrate their own trades. This creates a digital twin of the real building, which facilitates planning and coordination. Schedules, costs and risks can be determined more easily, earlier and more precisely. Wieland Electric has already been offering around 400 products in various BIM formats via a publicly available, free BIM portal since 2019. There is even a plug-in catalog for the established BIM planning software AUTODESK® REVIT® that enables the download of data in various levels of detail. In addition, product-specific certificates such as RoHS and REACH are also stored.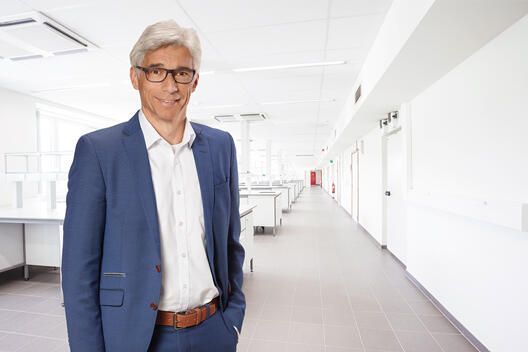 Dipl.-Ing. Andreas Fenn, product manager at Wieland Electric, sees both potential and pent-up demand in the area of Building Information Management (BIM) and welcomes the establishment of the new VDMA working group "BIM Building Automation and Electrical Engineering".