STILL ON COURSE FOR SUCCESS
WIELAND ELECTRIC LOOKS BACK ON A VERY GOOD THIRD QUARTER AND BUNDLES ITS FORCES FOR THE YEAR-END SPURT.
The Franconian technology company Wieland Electric continues to be satisfied with the economic development this year. The latest quarterly report gives reason for this. According to the management, the excellent first two quarters were followed by an equally very good third quarter. "We are still recording a high order volume and very good sales development, so that we are confident and motivated going into the year-end spurt," reports technical managing director Dr.-Ing. Börne Rensing. At the same time, commercial managing director Dr. Christian Wahlers emphasizes that there are also challenges and that the tense situation on the procurement markets will continue to occupy Wieland Electric intensively in the coming weeks and months. "Like many other industrial companies, we are also affected by the current shortage of materials and primary products, which is mainly due to the pandemic. We will therefore join all our logistical and planning forces to jointly master the upcoming challenges and avoid production interruptions as far as possible," the two managing directors concluded.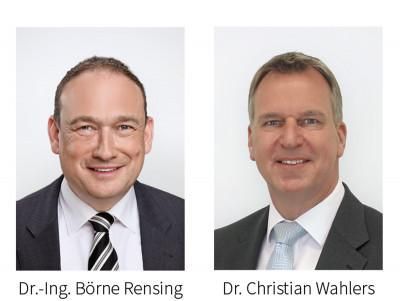 Dr.-Ing. Börne Rensing and Dr. Christian Wahlers, Managing Directors of Wieland Electric, report a very good third quarter, but also point out the challenges in connection with the current shortage of materials