WIELAND ELECTRIC COMPLIES WITH ALL EUROMAPS FOR CONNECTORS IN POLYMER MACHINES
Standardized interfaces offer many advantages and allow, among other things, a flexible adaptation of production facilities to new requirements. This also applies to plastics and rubber processing machines. Here EUROMAP, the umbrella organization of European plastics and rubber machine manufacturers, has defined standards for interface requirements, including 16 Euromap recommendations for the heavy-duty connector sector. The Bamberg-based technology company Wieland Electric is now able to fully cover these requirements and is therefore officially listed by the umbrella association as a supplier of Euromap-compatible connectors.
While Wieland Electric has so far already met all Euromap standards for fixed-pole heavy-duty connectors, the expansion of its portfolio to include the revos Modular connector system now also covers the Euromap standards 27-1, 70, 73, 74 and 78. Machine manufacturers using revos benefit from standardized interfaces and have the possibility to transmit power, signals and data with only one connector. The simple, tool-free assembly and disassembly of the modules support error-free and fast commissioning as well as easy replacement of modules, which saves time and money.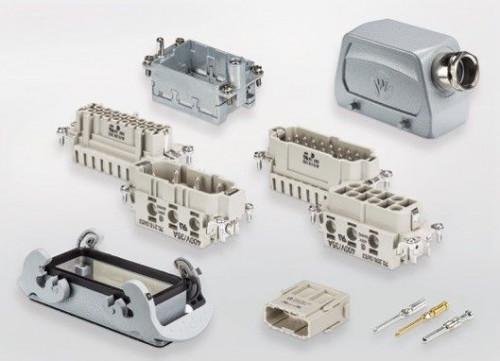 PRESS CONTACT
WIELAND ELECTRIC GMBH
Marketing Communication
Alexander Viertmann
Communications Manager
Brennerstraße 10 – 14
96052 Bamberg · Germany

E-Mail: communications@wieland-electric.com
Phone: +49 (951) 9324 - 316