WITH WIELAND PLUG TO THE SAFE BALCONY POWER PLANT
RST® SYSTEM SOCKET FROM WIELAND ELECTRIC ENABLES STANDARD-COMPLIANT INSTALLATION OF MINI SOLAR SYSTEMS
Making a contribution to the energy revolution without having to make major structural changes - that's exactly what balcony power plants do. The compact and therefore very handy photovoltaic systems are becoming increasingly popular, as they can be easily installed on the balcony of a house and connected to the house's power grid. However, a standard-compliant installation plays a decisive role in the safe operation of mini solar systems. For this purpose, Wieland Electric offers a suitable connection solution with its RST® systemsocket, which is based on the currently valid VDE standards and thus offers a high degree of safety.
"As tempting as self-assembly is - if you want to turn your own balcony into a safe source of energy, you should usea power feed socket that complies with the requirements of DIN VDE V 0100-551-1 and is installed by trained electricians," explains Wolfram Hohmann, product manager for connection technology at Wieland Electric. "Our compact RST® system socket meets these requirements and, thanks to plug & play functionality, comes with various advantages for easy and safe handling. These include a mechanical interlock that prevents unintentional disconnection, as well as contact-protected contacts of the plug part, which provides protection against electric shock even when unplugged in the event of a possible fault."
For a flush-mounted installation, a mounting frame is available, which is to be mounted in a commercially available flush-mounted box with a depth of at least 60 mm. Alternatively, the mounting frame is installed in the surface-mounted housing.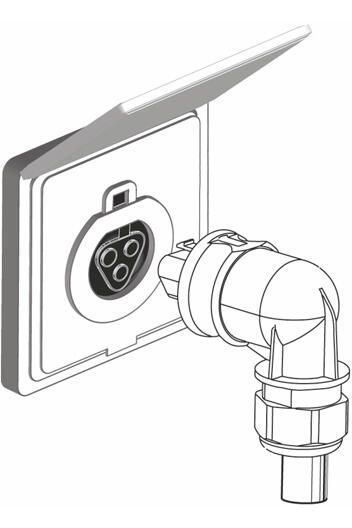 Using the RST® system socket from Wieland Electric, balcony power plants can be installed in compliance with standards and operated safely. (Image: Wieland Electric)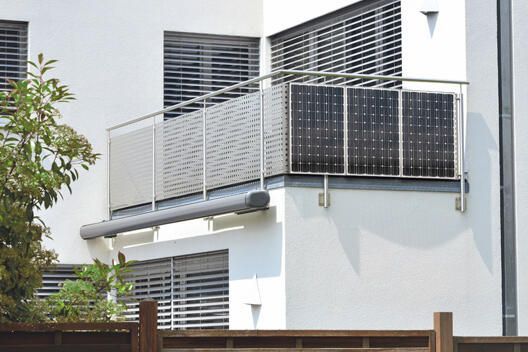 Balcony power plants offer consumers the opportunity to contribute to the energy transition without having to make major structural changes. (Photo: Hermann - stock.adobe.com)