FREE WEBINAR: PREVIEW OF THE NEW MACHINERY REGULATION
How can manufacturers and end-users prepare now?
In our free webinar, we offer you an overview of the upcoming changes and adjustments in the new Machinery Regulation, which will replace the existing Machinery Directive 2006/42/EC. Learn how these changes will impact manufacturers and operators and how you can prepare for them during the transition period.
Early preparation is key! With this Webinar you will be brought up to date on the upcoming changes in the Machinery Regulation and European legislation.
TIME
Thursday, 29.06.2023
From 15:00 – 16:00 PM (incl. discussion) GMT/UTC +2 (CEST)


THE KEY CONTENTS OF OUR WEBINAR INCLUDE:
Differences between Directive and Regulation

Explanation of the fundamental differences and their impact on application and implementation.

Reasons for the revision of the Machinery Directive

Discussion of the main reasons why the Machine Directive was revised, including the scope of application and technological developments since 2006.

Definition of the term 'substantial modification'

Clarification of the term "substantial modification" and how it relates to the new Regulation.

High-risk machines - classification determination

Introduction to the classification of high-risk machines and the related provisions in the new Regulation.

Cybersecurity - networking and remote maintenance

Explanation of the requirements for cybersecurity, especially in relation to networking and remote maintenance of machines, and how these impact manufacturers and operators.

Restructuring of the annexes

Overview of the restructuring of the annexes in the new Regulation and their importance for compliance with regulations and machine certification.


Who should attend:
Safety managers
Safety representatives
Software and hardware developers
Machine Designers
Environment and health managers
Maintenance staff
System integrators
Application engineers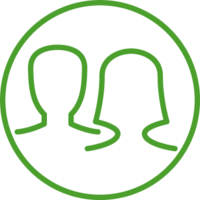 LEONARDO SANCHEZ
An expert in the field of international standards and regulations. He knows what conformity with standards looks like in an international context - not only in North and South America, but also in Europe, and provides advice not only to customers operating nationally, but also to companies with a strong export focus. With more than 20 years of experience, he also knows how to implement functional safety in a practical context, bringing together standards compliance with realistic process procedures.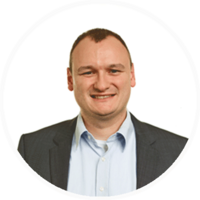 WOLFGANG ONDERKA
A technical ace in the field of Functional Safety: Wolfgang Onderka has been working in the automation technology field for over 15 years. Ever since then he has advised customers on all questions relating to functional safety for machines. Through worldwide service assignments in the field of control technology, he has managed numerous projects throughout the entire machine lifecycle - from planning to commissioning.