MOTOR STARTER
podis® MS 5 HP
The motor starter podis® MS 5 HP is the decentralized drive solution for asynchronous motors.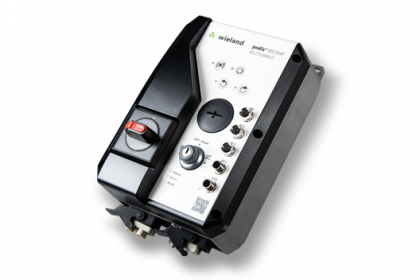 DECENTRALIZED MOTOR STARTER WITH INTEGRATED SAFE TORQUE OFF FUNCTION
podis® MS 5HP is the first decentralised motor starter in protection class IP65/ NEMA 12 with integrated Safe Torque Off functionality and the smallest motor starter in its performance class.
With the integration of numerous functions and the simple operation of the unit, the device brings efficiency to every phase of system operation - from planning to maintenance.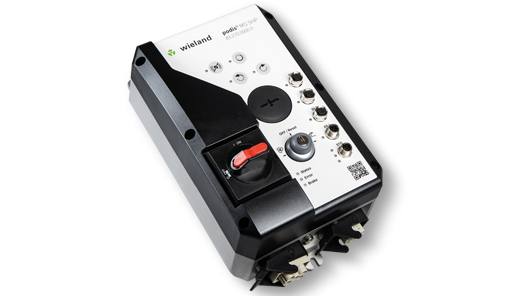 SIMPLE, TIME-SAVING CONFIGURATION
DIP SWITCHES: CONFIGURATION WITHOUT software
Complete configuration of all motor starter functions via integrated DIP switches
Online configurator for user-friendly parametrization and troubleshooting
Fast and simple commissioning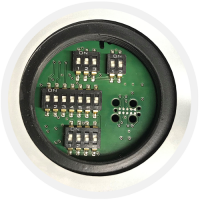 Online configuration help feature
Scan the QR code directly and find out everything about our new motor starter!
The web-based tool ensures simple and intuitive configuration of the DIP switches
Scan the QR code on the motor starter
Select the DIP switch configuration tool
Select and confirm motor data, protection functions and desired usage behavior via drop-down
Read off and save the proposed setting of the DIP switches
Configure the setting of the DIP switches according to the plan